Interconnecting rooms are available at our hotel for the perfect family stay in Cambridge. Explore the rooms here!
Our parking has 14 EV charging parking spaces to suit our hotel, restaurant and café guests.
Christmas at
The Fellows House
Join us in spreading joy and creating cherished memories this holiday season. The magic begins in November and continues to sparkle until New Year's Day – and beyond!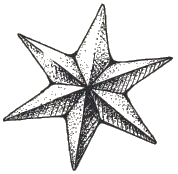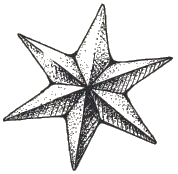 01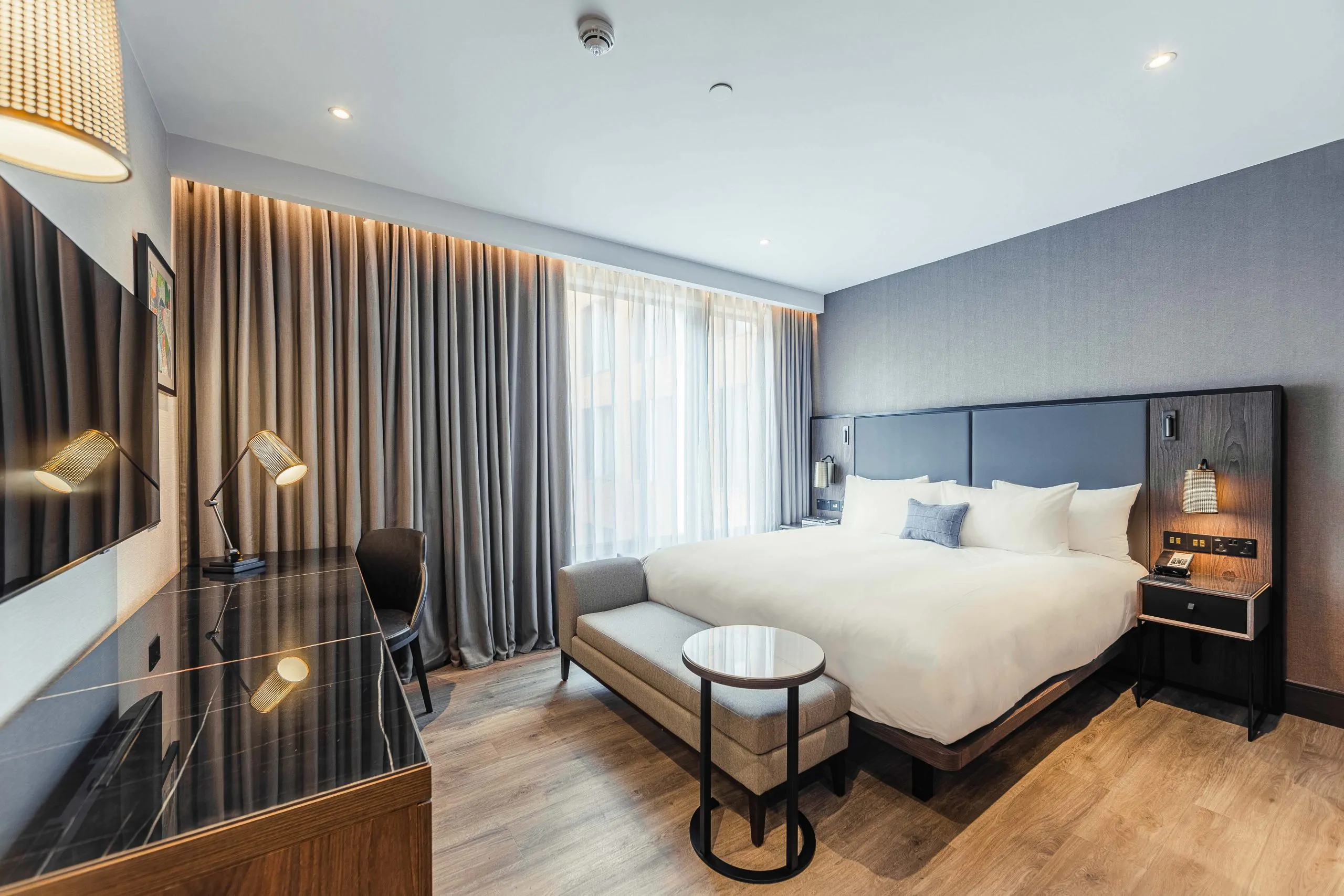 The Kipling Room
02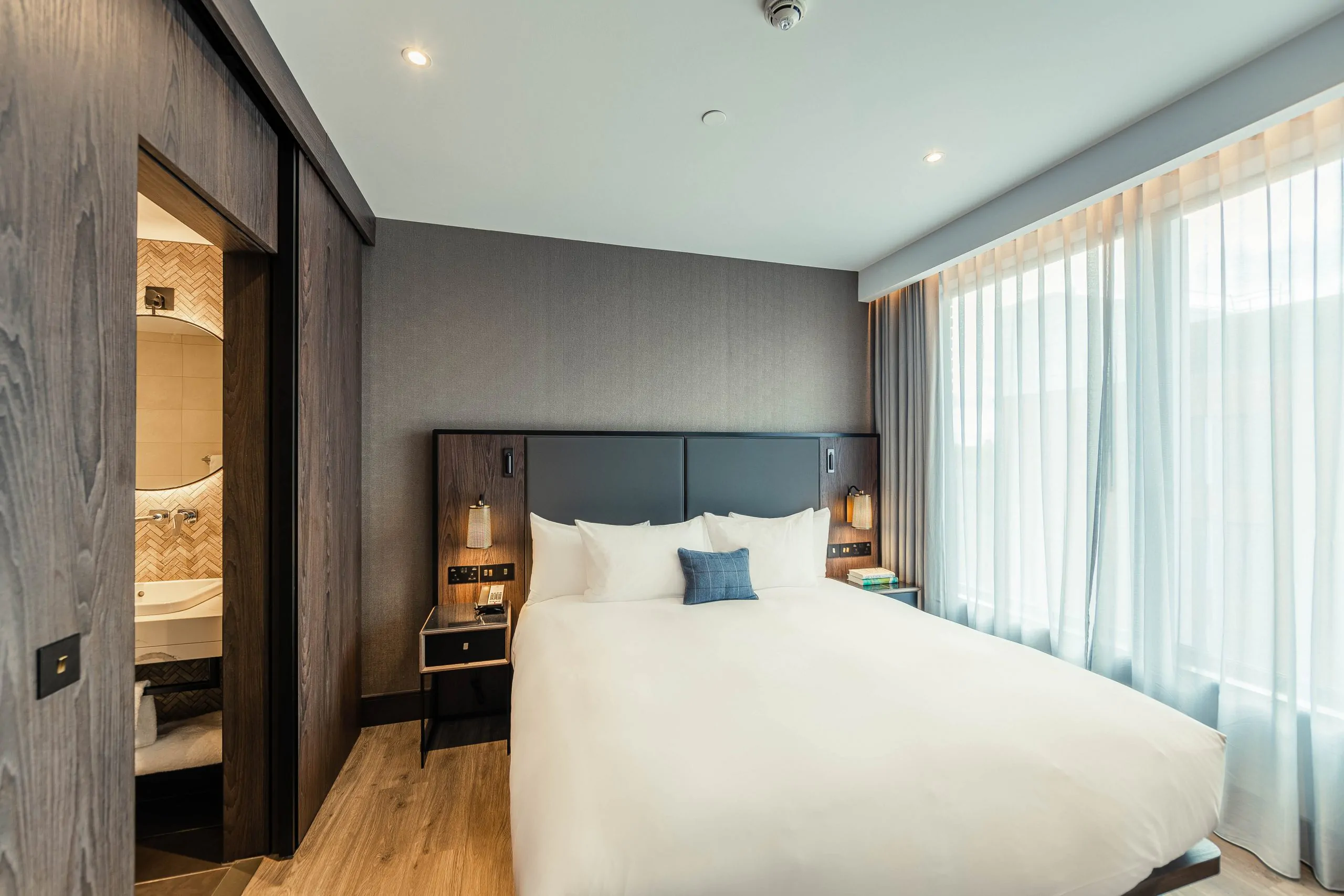 The Blake Apartment
03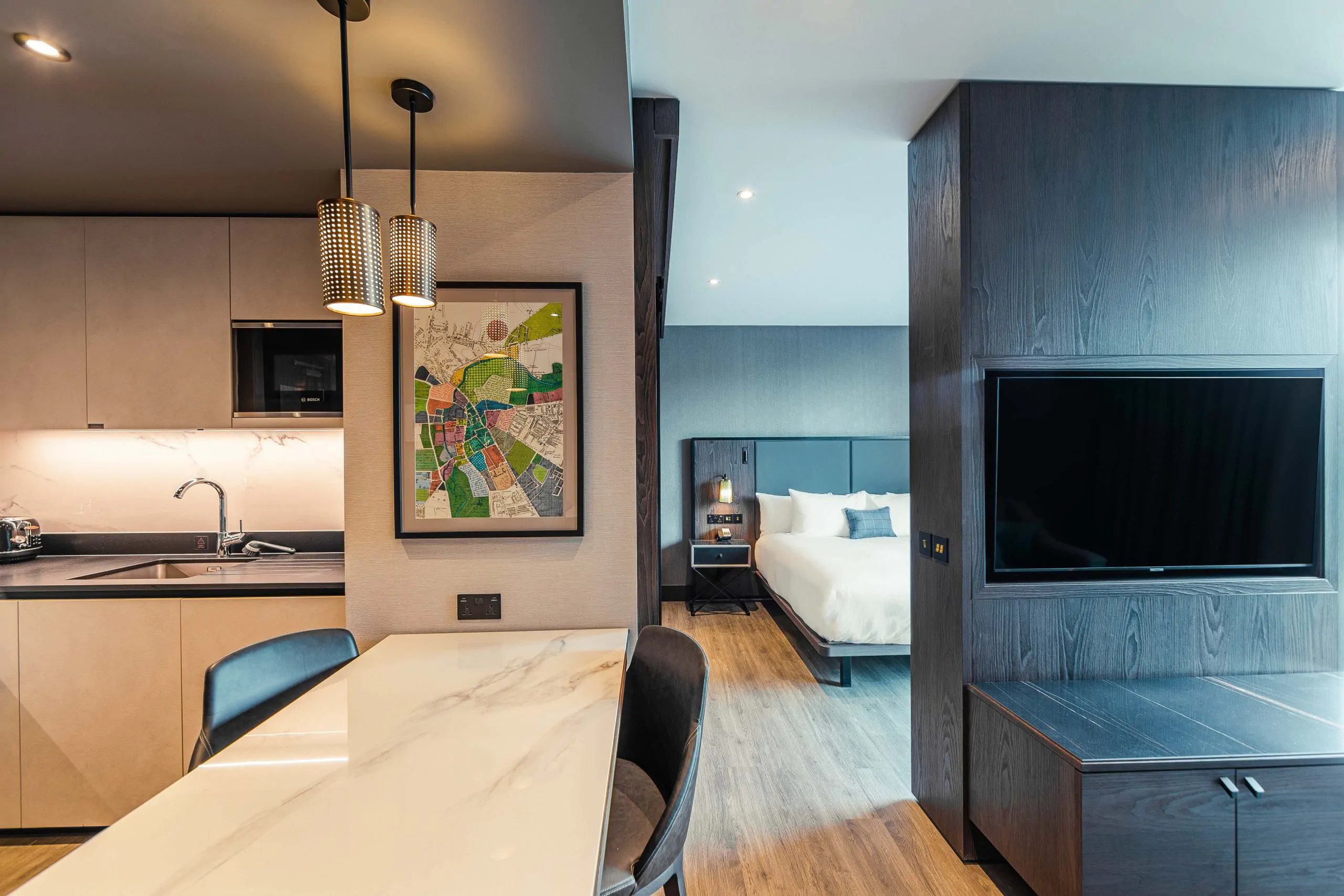 The Turing Superior Studio
04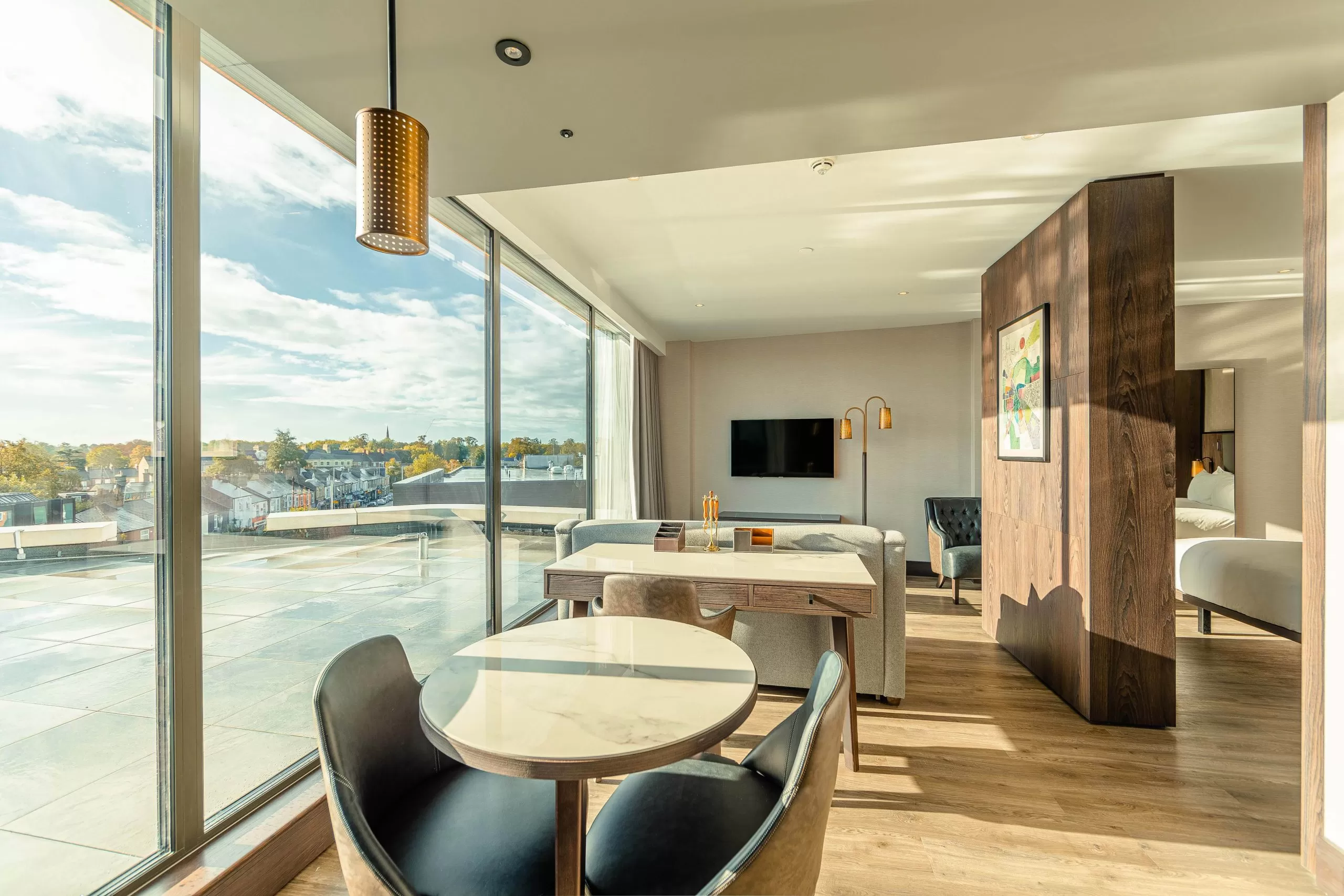 The Newton Superior Studio
05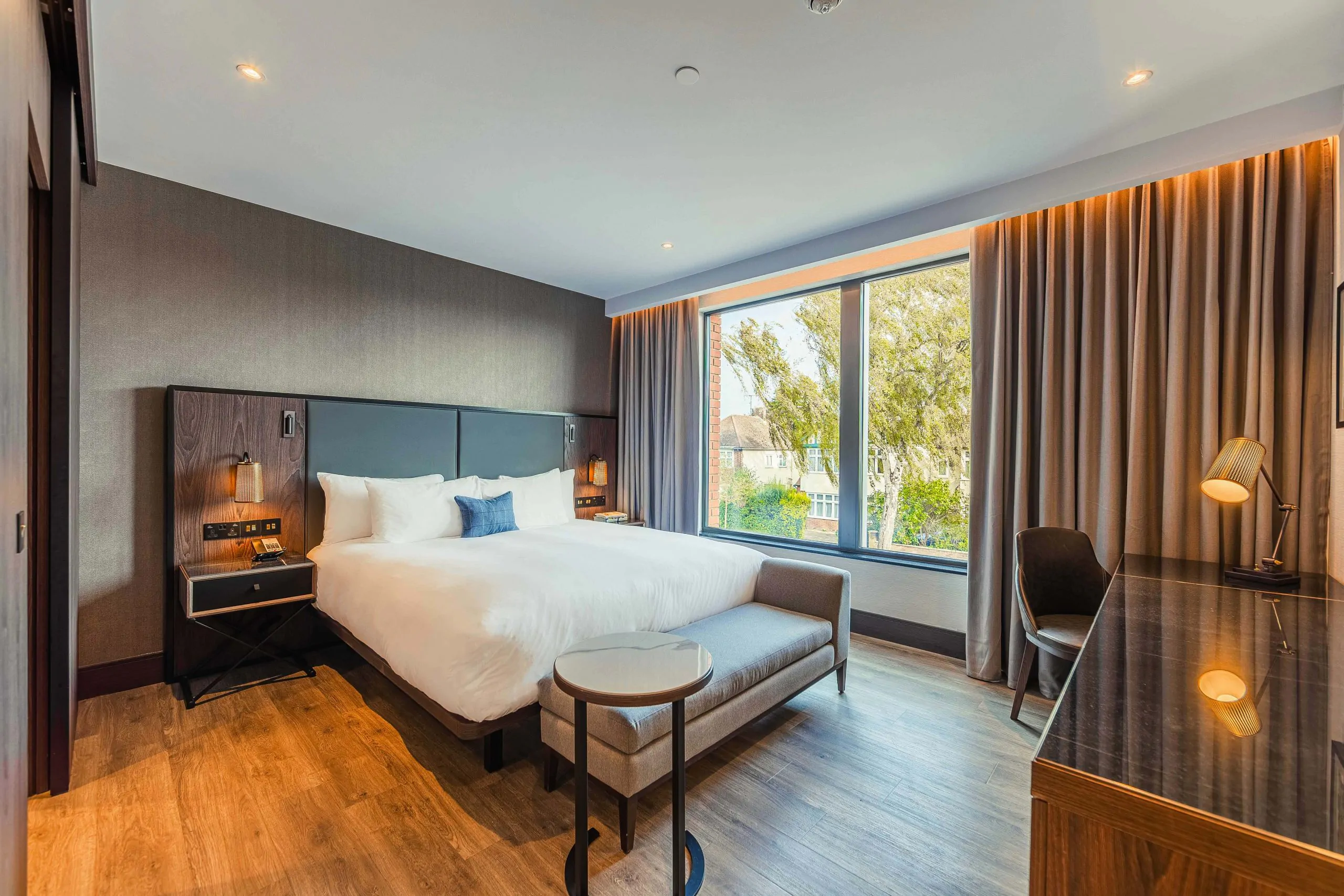 The Darwin King Studio
06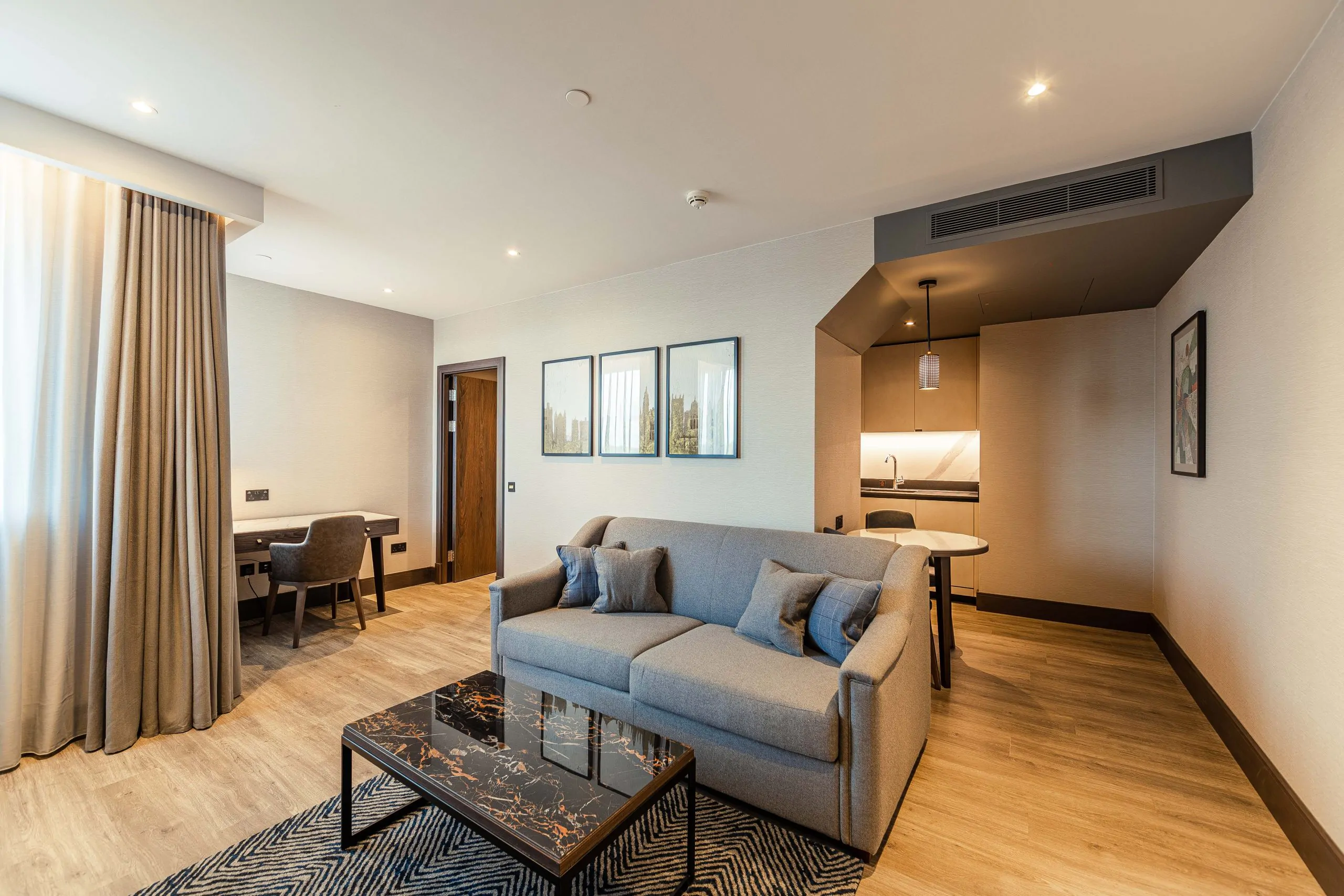 The Fellows Duplex Apartment
07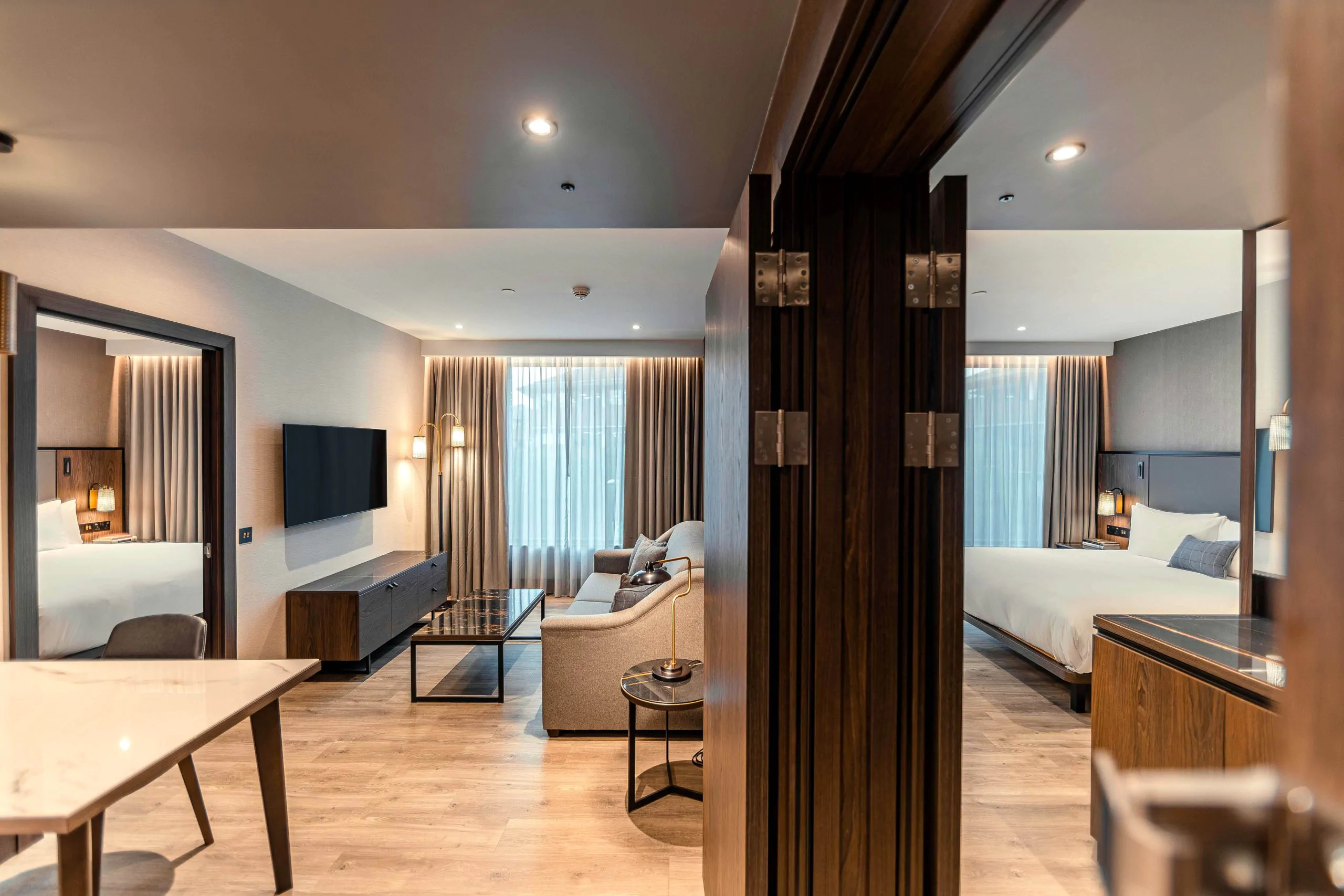 The Fellows Family Connecting Apartment
08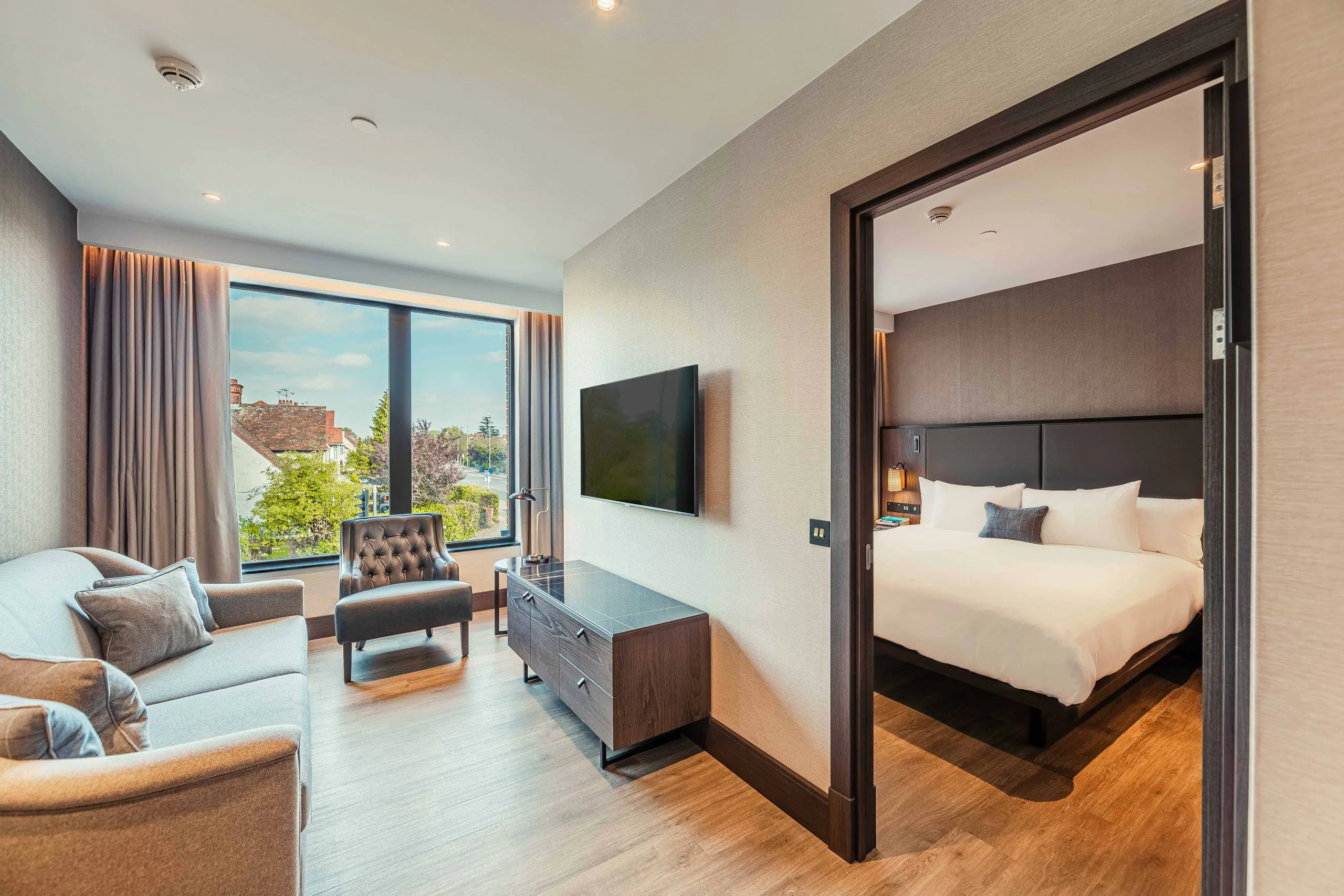 The Gormley Apartment
09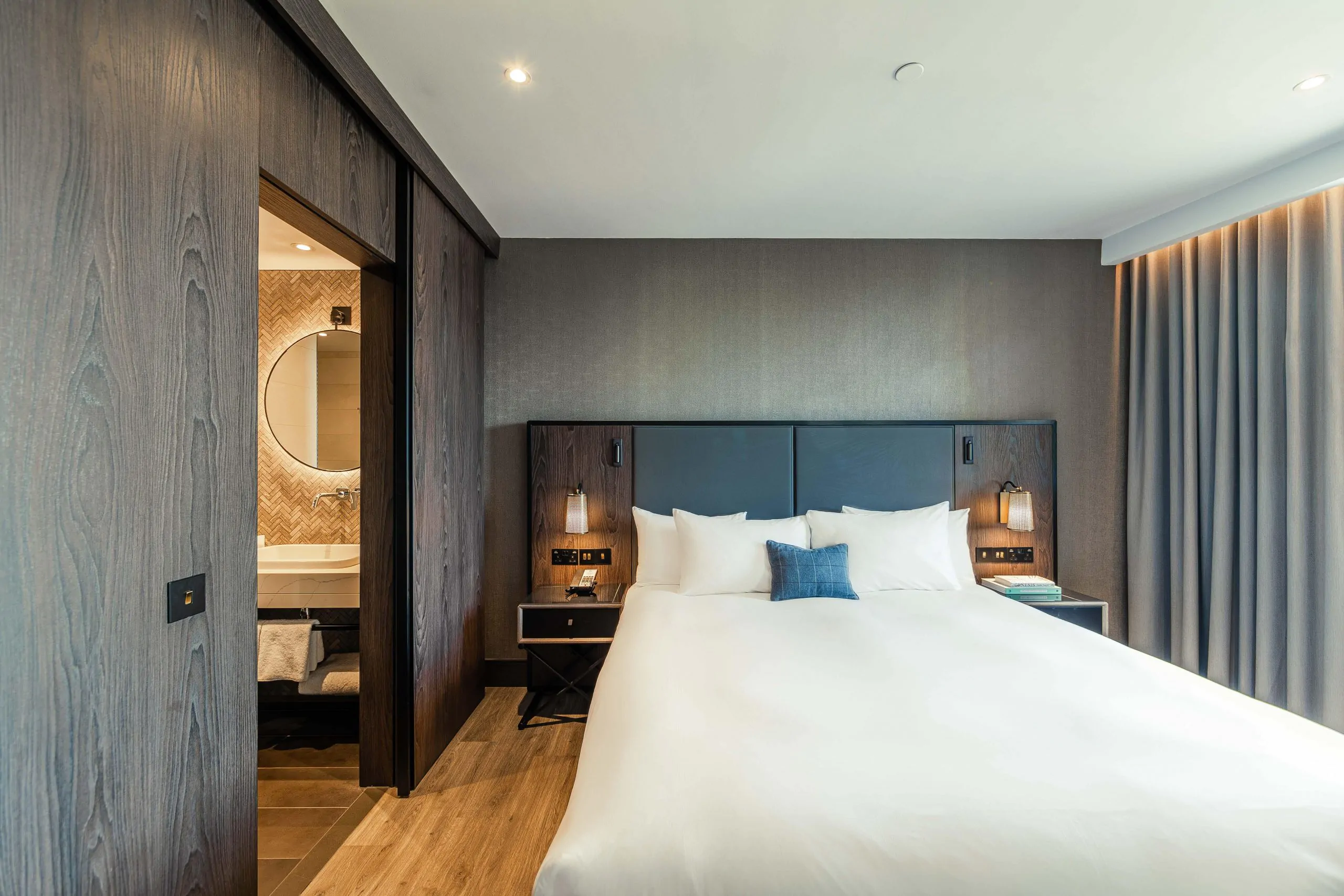 The Attenborough Apartment
10
The Adkins Superior Studio
11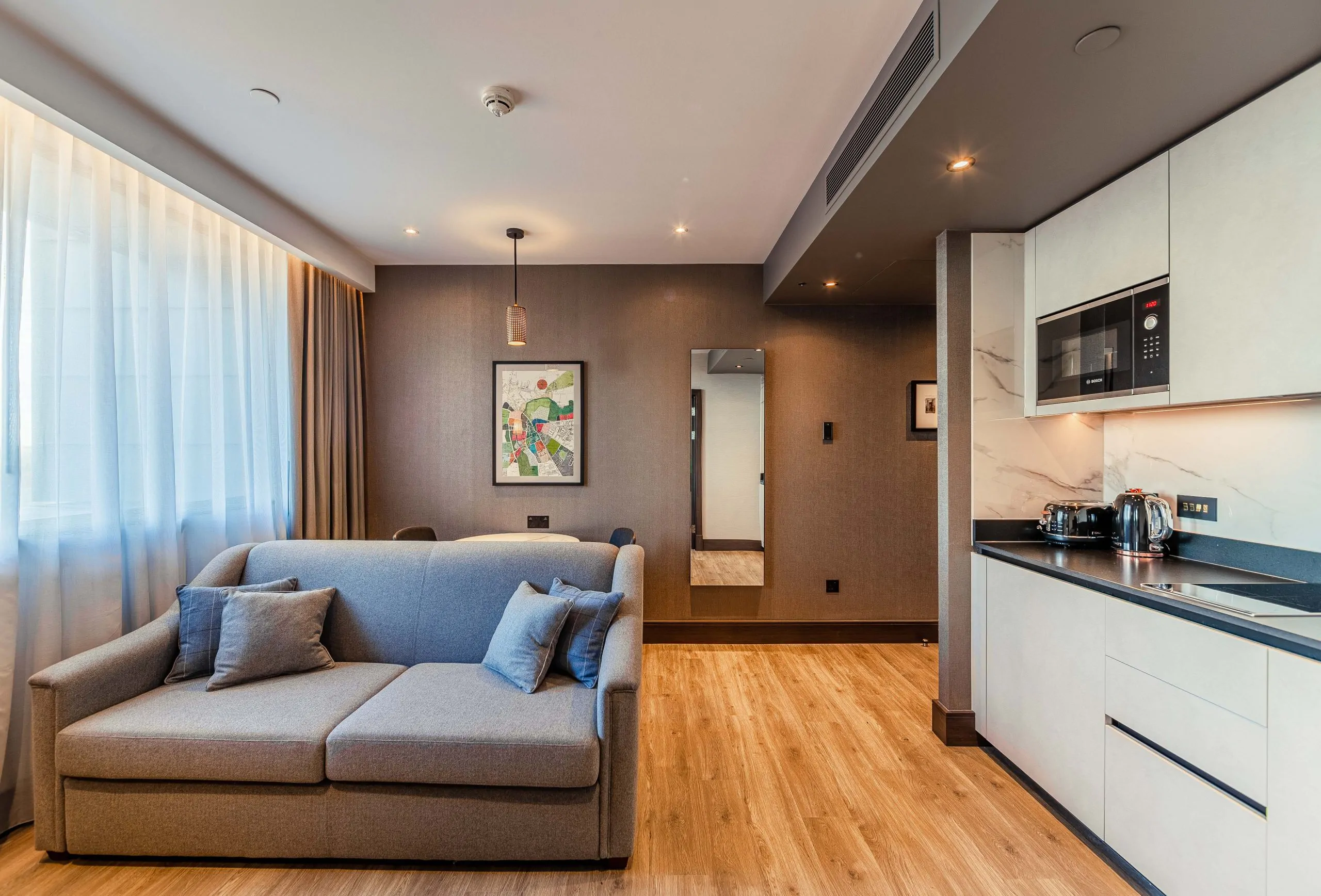 The Barton Apartment
12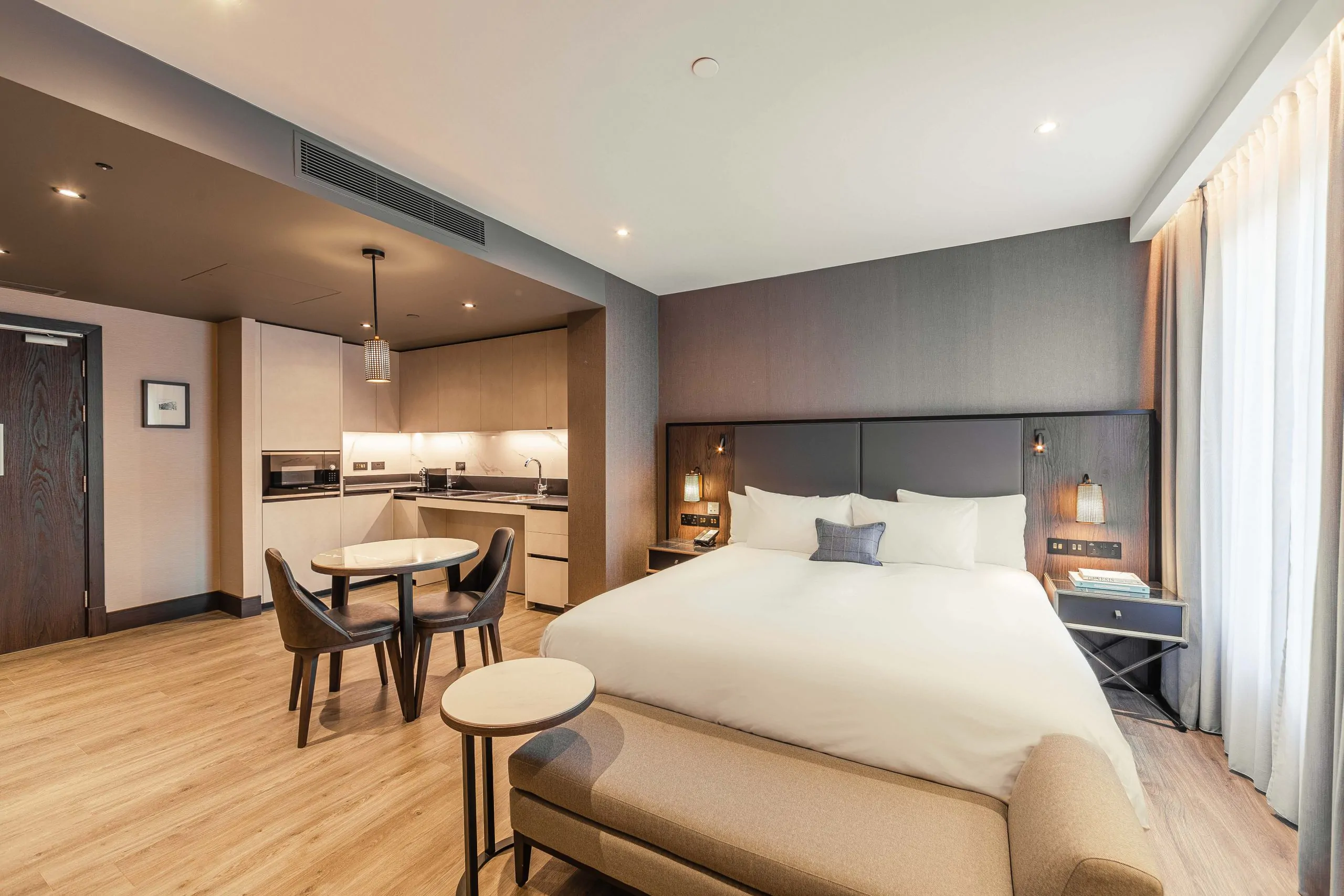 The Hicks Accessible Studio
13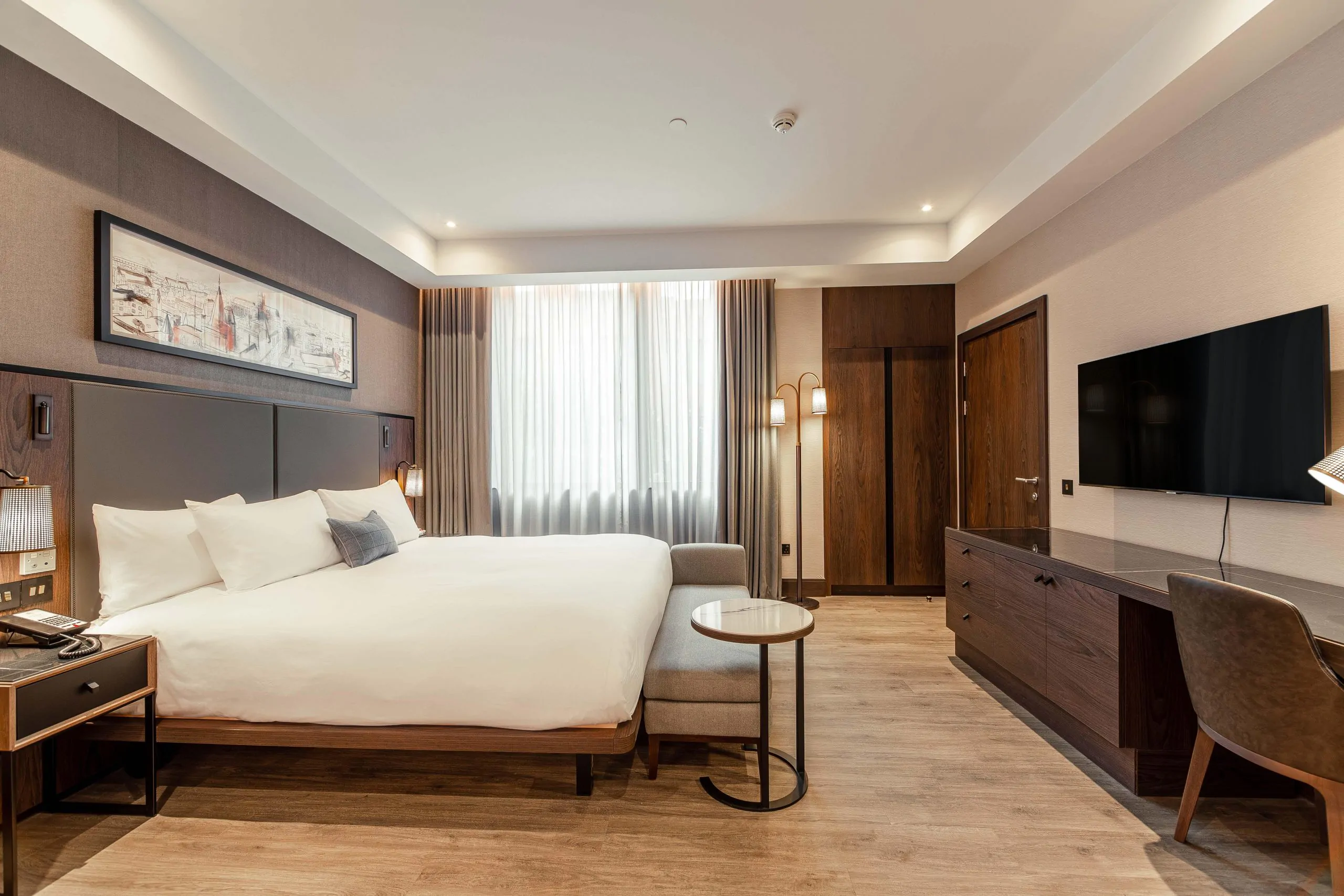 Aston Accessible
Indulge in Exceptional
Local Cuisine.
Re-energise your taste buds and experience modern, local dishes in our relaxed and inspiring dining space, where we blend the historic with the contemporary.
Enjoy an atmospheric swim in our heated indoor pool or let off some steam in our relaxing sauna and steam room.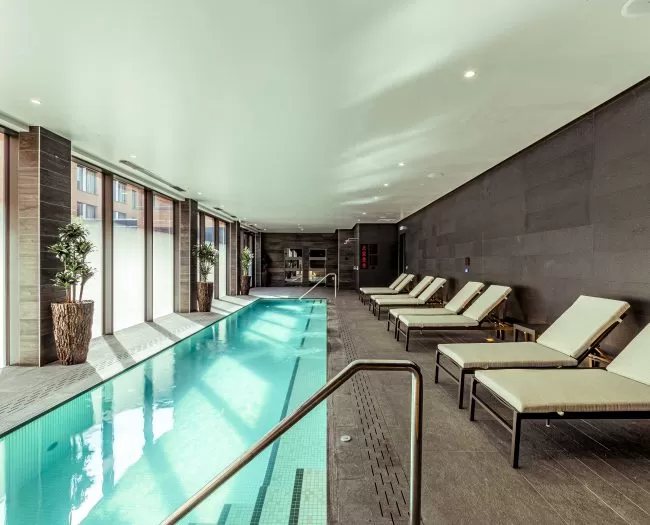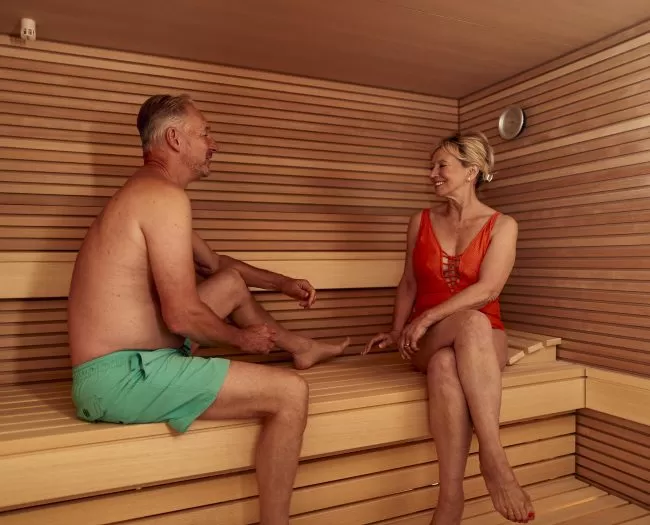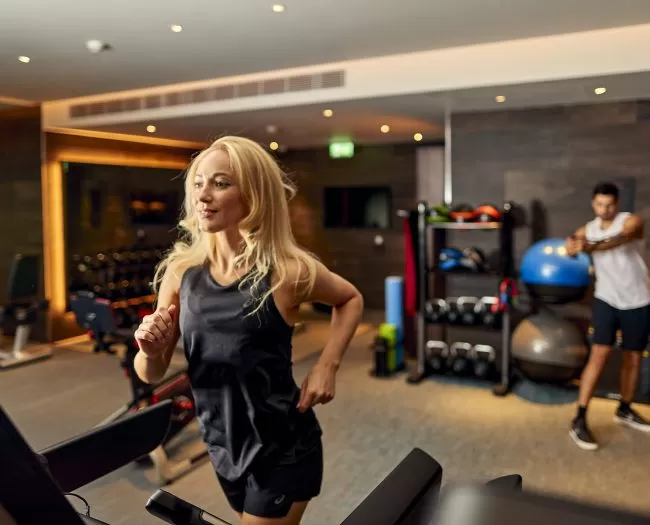 Our distinctive meeting rooms and event spaces provide the ultimate backdrop for refined gatherings. From intimate weddings, to workplace meet-ups, The Fellows House is a unique events venue with lots to offer.