Distinctive meeting rooms and event spaces
Our distinctive meeting rooms and event spaces provide the ultimate backdrop for a refined gathering. From relaxed, intimate weddings, private parties to workplace meetups, The Fellows House is a unique events venue with lots to offer. Our luxury hotel meeting rooms are based near the busy Cambridge Business Centre, making it a convenient location to host conferences and board meetings, as all the facilities are within easy reach.
Each of our events and meeting spaces is designed with individualism in mind. We want you to truly make yourself at home, whether you're hosting a formal meeting with colleagues or arranging a soiree with your closest friends and relatives. At The Fellows House we strive to provide you with utmost comfort, therefore now we offer food catering for your events, meetings and private dining arrangements from our in-house restaurant The Folio Bar & Kitchen.
Alongside hosting private gatherings, we also open our event spaces up to a thriving calendar of social, cultural and corporate events, working closely with organisations based in Cambridge and further afield.
Ready to host your next event?
Explore our meeting and event spaces below and get in touch to discuss your requirements. 
Dedicated to one of Cambridge University most iconic Fellows, The Hawking Suite is a perfect inspiring space to host business meetings, intimate events and even private dinners. Our meeting space is within easy reach of all the hotel facilities, making it easy to take a break from business and indulge in delicious food and drinks at The Folio Bar & Kitchen, as well as our cafe Sage of Cambridge. The Suite can be transformed in a variety of settings to fit your event: boardroom (12 people), theatre style (32), cabaret style (15), U-shape (16), private dinner/lunch (24) and informal gathering (50). It is a comfortable but stylish space with a 75-inch LCD display with Barco Clickshare. Our refined hotel meeting room overlooks and opens to The Fellows Garden, so you can take time out from your event or even host an intimate wedding with additional outdoor space and natural daylight.
At the heart of The Fellows House is a peaceful and private outdoor space – The Fellows Garden. Much like the courts found in Cambridge colleges, the Garden, which can be accessed from the restaurant and the Hawking Suite, is the perfect place to relax and meet other bright minds. Sip a cocktail with your friends or colleagues or enjoy this elegant space with business associates.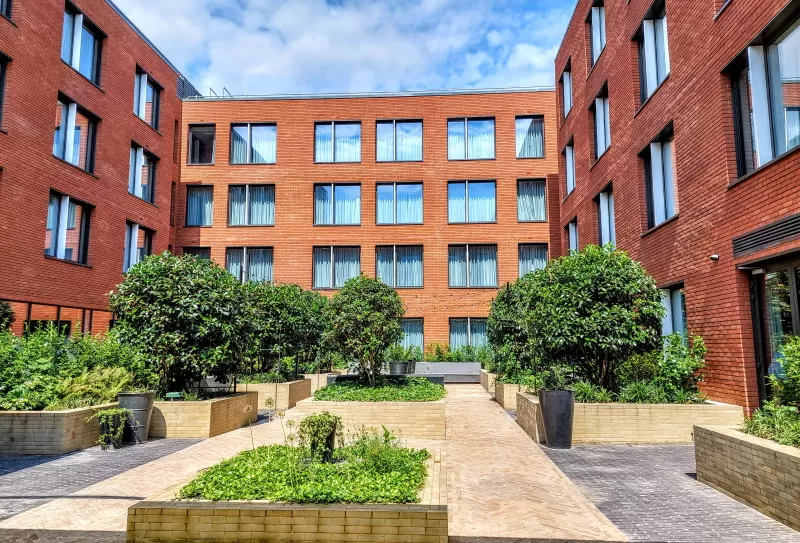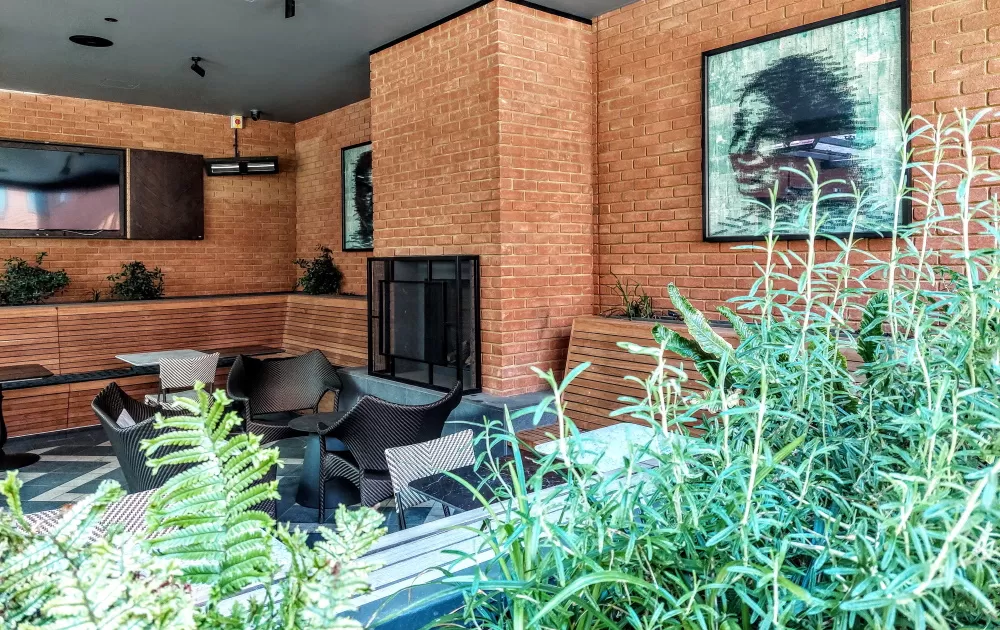 Nestled in the corner of The Fellows Garden is The Observatory – a luxurious snug for relaxing or mingling. It is the perfect venue for private outdoor business meetings and personal gatherings. Its state-of-the-art, 55-inch LCD display with cinema sound can truly showcase film screenings and live sporting events.
The Sage of Cambridge is our beautiful cafe with a calm atmosphere, but it is also available for private hire. It seats up to 25 people and is regularly used for evening events. Visit this page to find out more about booking The Sage of Cambridge for your next meeting or event.
The roomy bathroom also includes a selection of free grooming products to help you get settled in.