Cambridge Weekend Stays
The Fellows House is a tranquil luxury hotel tucked away in one of the most vibrant UK's cities. Experience the heart of Cambridge at The Fellows House, where history and modernity meet. During your weekend getaway, immerse yourself in the city's incredible heritage and soak up the authentic university atmosphere, take a stroll by the river Cam and admire the stunning views all year round. Our hotel being located near the city centre makes it easy to see many popular sights, such as the University Colleges, Fitzwilliam Museum, Newton's Apple Tree and so many more, making it the perfect city break destination. At The Fellows House we make sure to always go above and beyond to make our guests' weekend getaways in Cambridge memorable and stress-free. To achieve that we offer luxury accommodation prioritising both – comfort and style, as well as premium in-house facilities to make sure everything is at the reach of your fingertips during your short break.
Luxury rooms filled with heritage
The Fellows House can boast about its unique and history filled premises. Our hotel rooms are inspired by the life and works of influential Cambridge University's Fellows. All around the hotel you will be able to find tributes to the history of Cambridge, fully immersing you in the affluent city's academic atmosphere during your city break.
We ensure that even the smallest details of your stay will be thought of, allowing you to fully relax and focus on enjoying yourself. Such things as 300 thread count sheets, black-out curtains, bathrobes and grooming products are supplied for all of our guests. We always go the extra mile to make you feel right at home and provide you with a worry-free stay by equipping you with everything you may need for your unforgettable weekend getaway in Cambridge. Whether you are looking for a family friendly place or simply want to spend quality time with your other half, The Fellows House team will ensure your weekend breaks will be memorable and suited to fit your needs.
Stress-free hotel parking
Finding a secure place to park your vehicle can sometimes bring unnecessary stress and anxiety when planning your weekend break, especially in the busy city of Cambridge. To eliminate those negative feelings and any unnecessary stress, The Fellows House offers guests a safe on-site parking area during their city breaks. On top of that, we also provide our guests with multiple electric car charging ports (at an additional fee). Therefore no one has to worry about any parking security or logistics questions. With safe parking provided throughout the whole stay, guests can fully immerse themselves in their Cambridge weekend activities.
Deluxe facilities
To make every weekend stay at The Fellows House as special as possible, we provide a plethora of luxury in-house facilities for our guests to use. One of such amenities is bicycle hire for guests at affordable rates, letting you explore the cycling capital of the UK like a true local.
Once you return from your Cambridge adventure, our deluxe sauna, steam room and indoor pool will help you unwind and relax in the tranquil spa atmosphere. For our guests who wish to spend their weekend more actively, we provide a fully-equipped on-site gym, which is available 24 hours a day. After rejuvenating in our wellness area, guests are welcome to indulge in locally-sourced healthy meals, as well as artisan drinks and cocktails prepared by our in-house fine-dining restaurant The Folio. For anyone who prefers to relax in their own space, we offer room service, so you can enjoy amazing food without having to leave your room.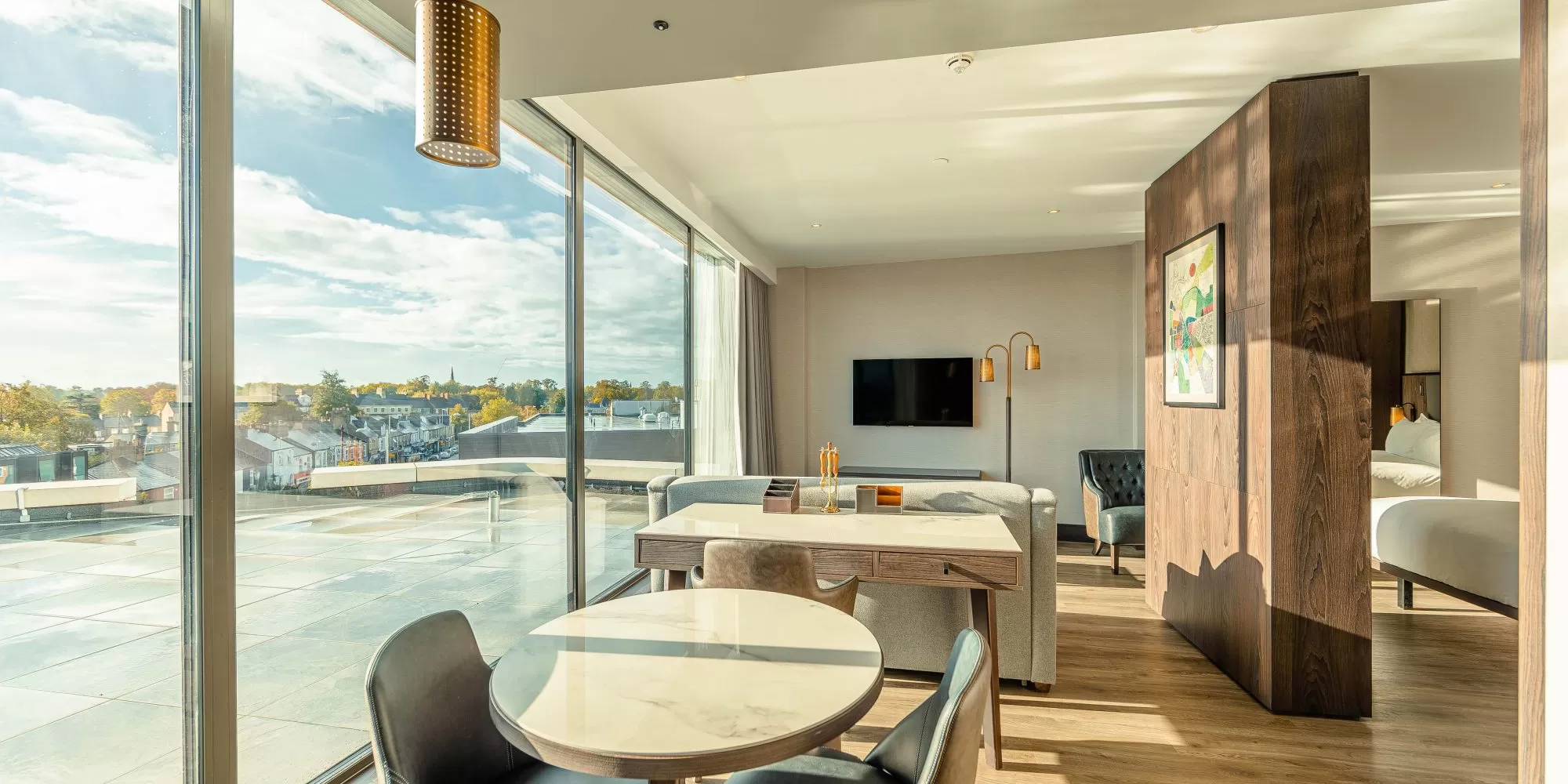 Which apartment suits your Cambridge weekend stay best?
01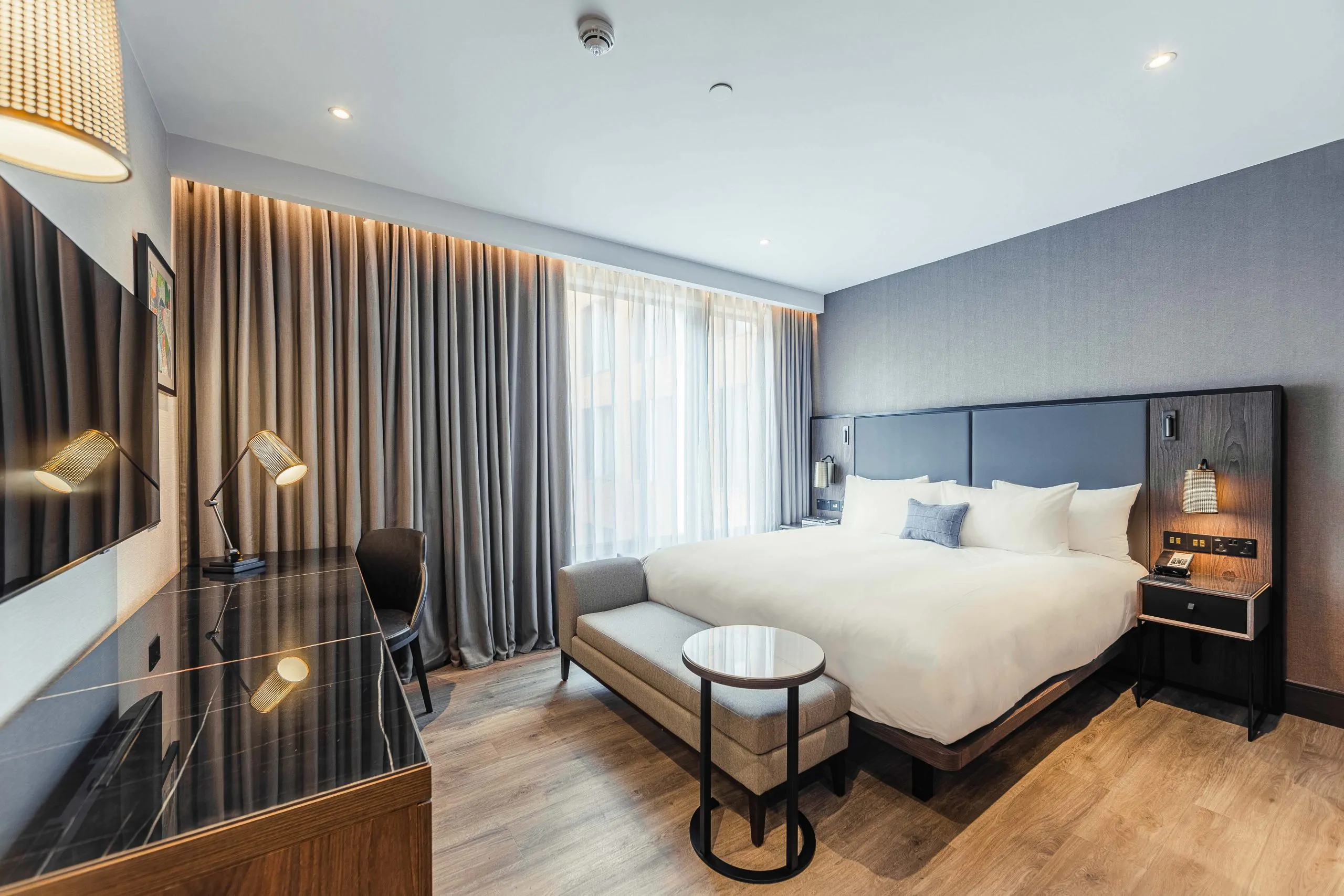 The Kipling Room
02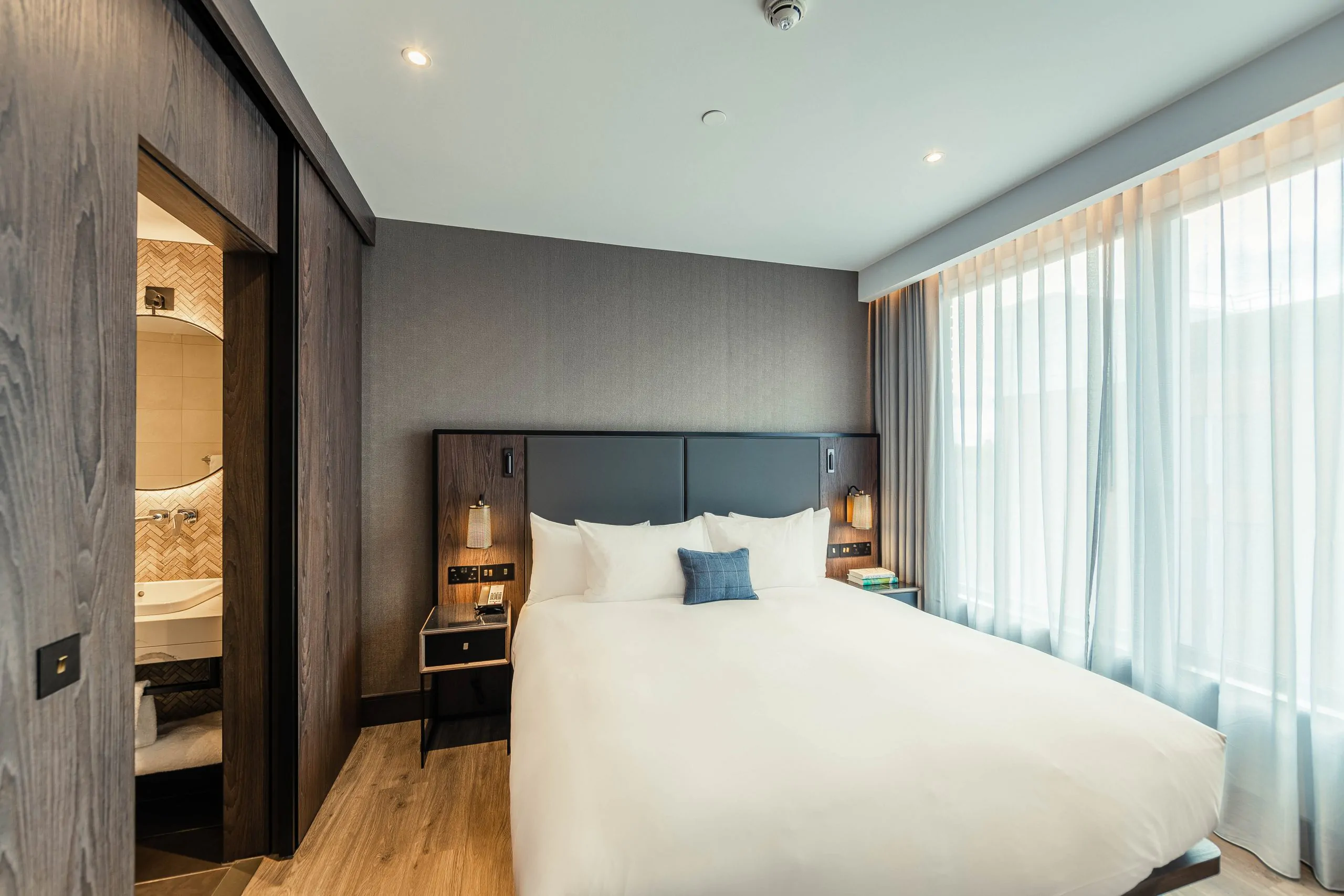 The Blake Apartment
03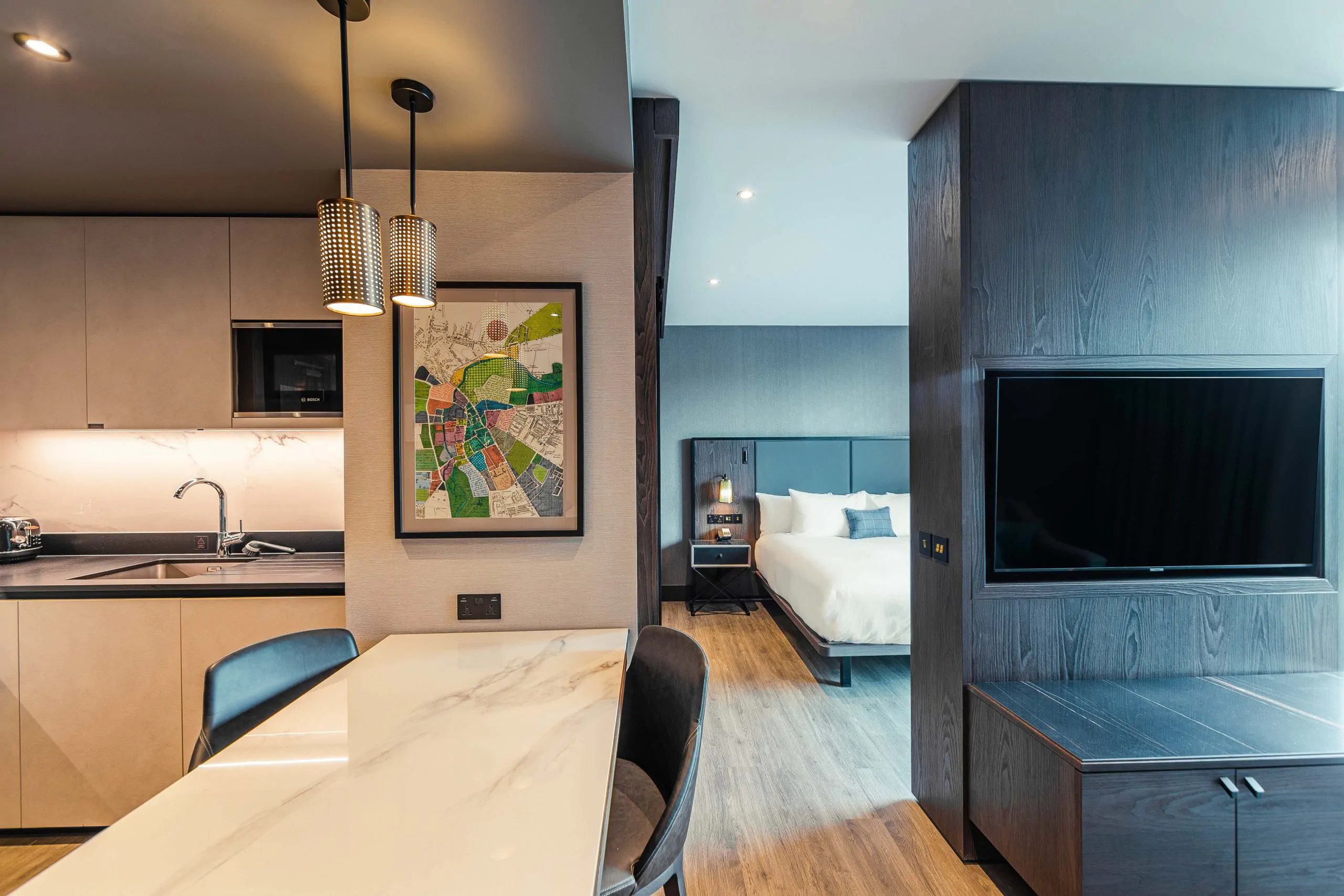 The Turing Superior Studio
04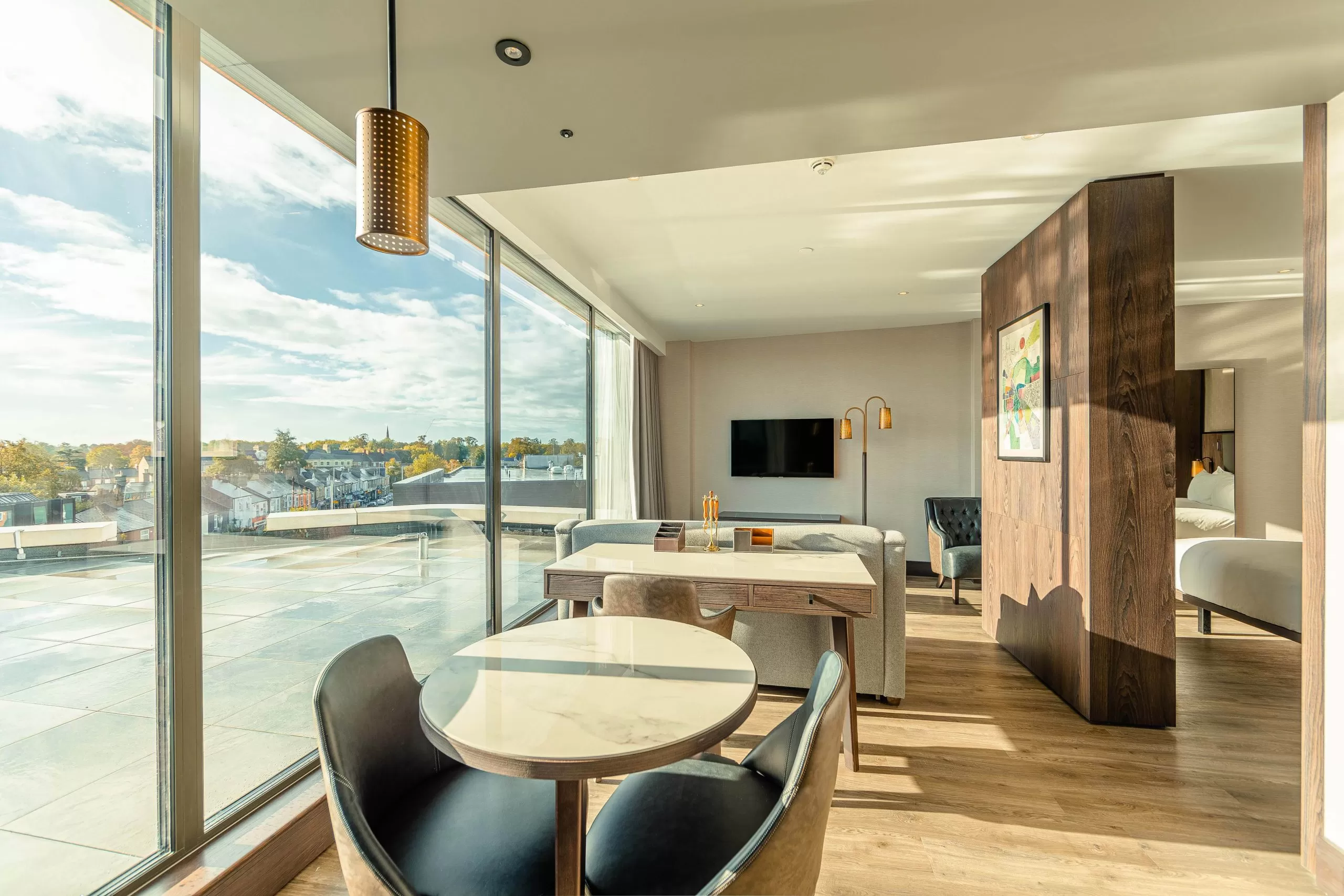 The Newton Superior Studio
05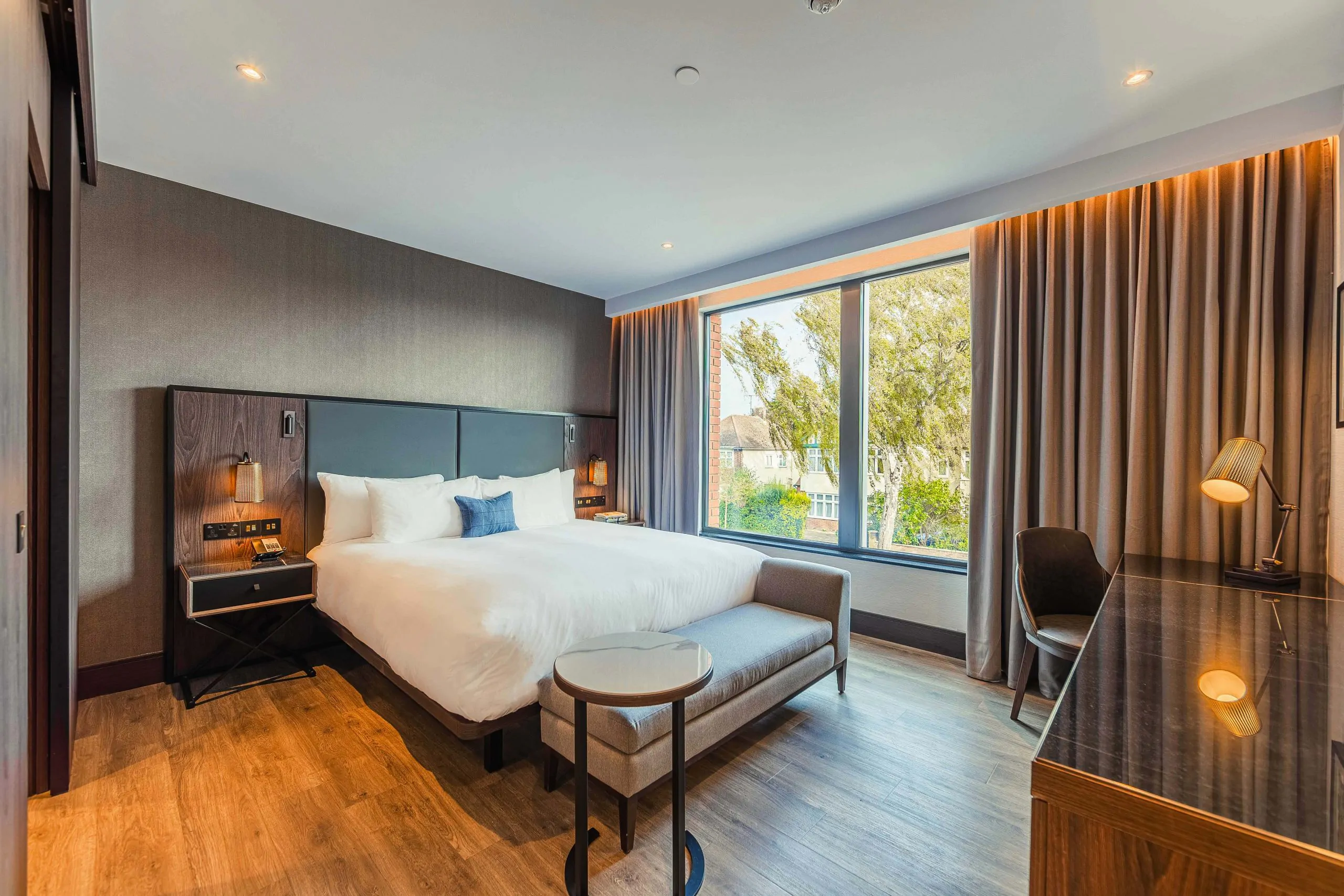 The Darwin King Studio
06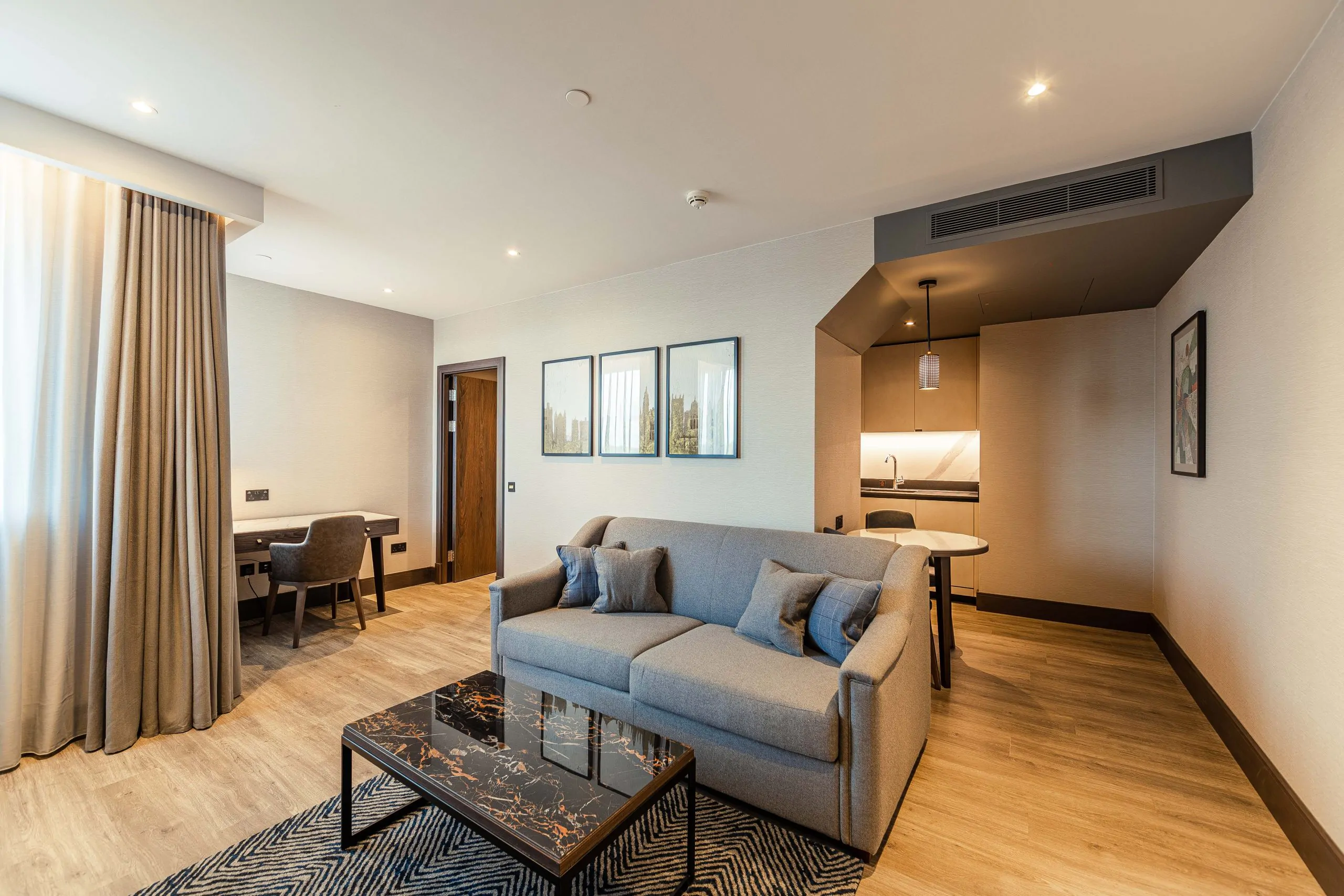 The Fellows Duplex Apartment
07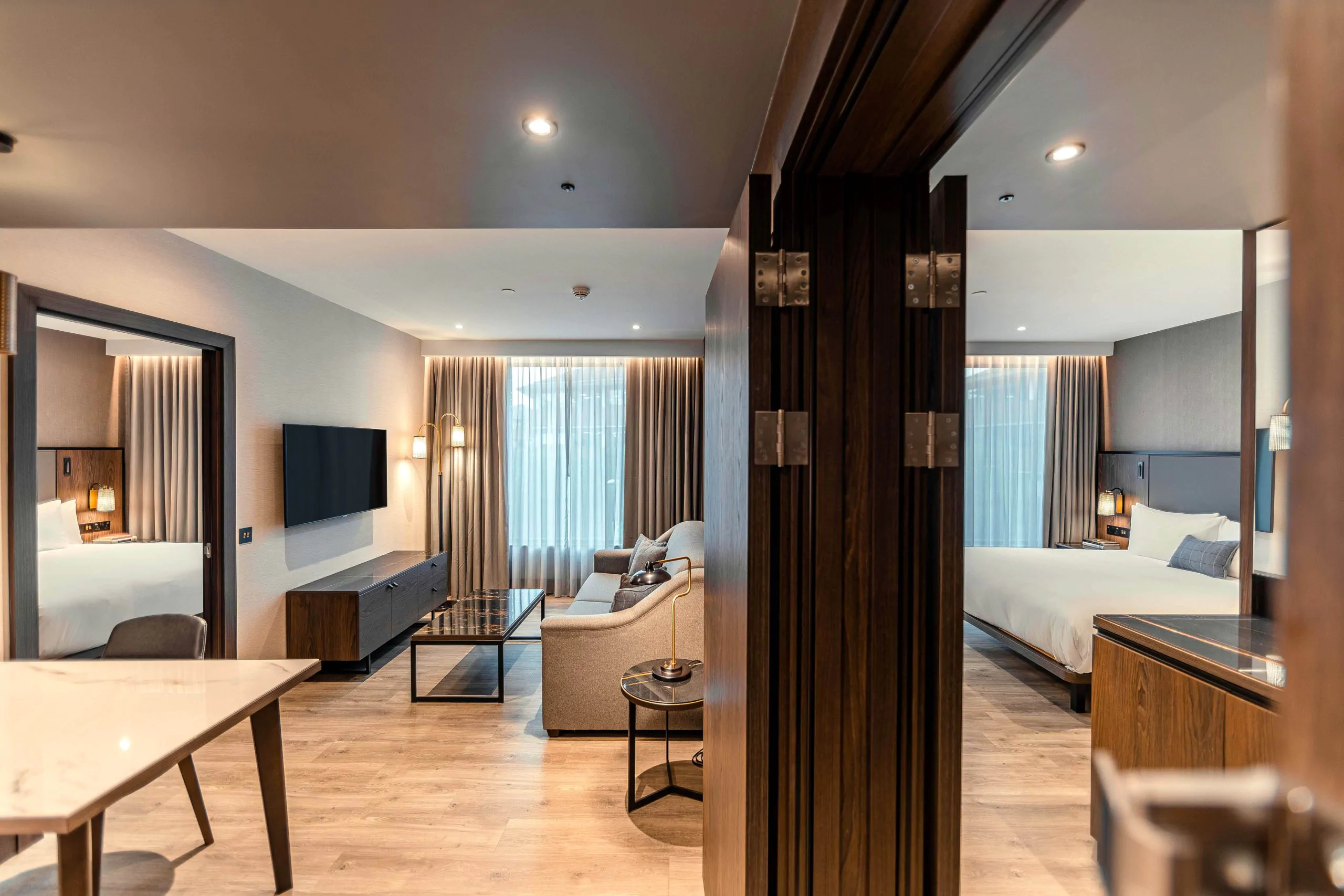 The Fellows Family Connecting Apartment
08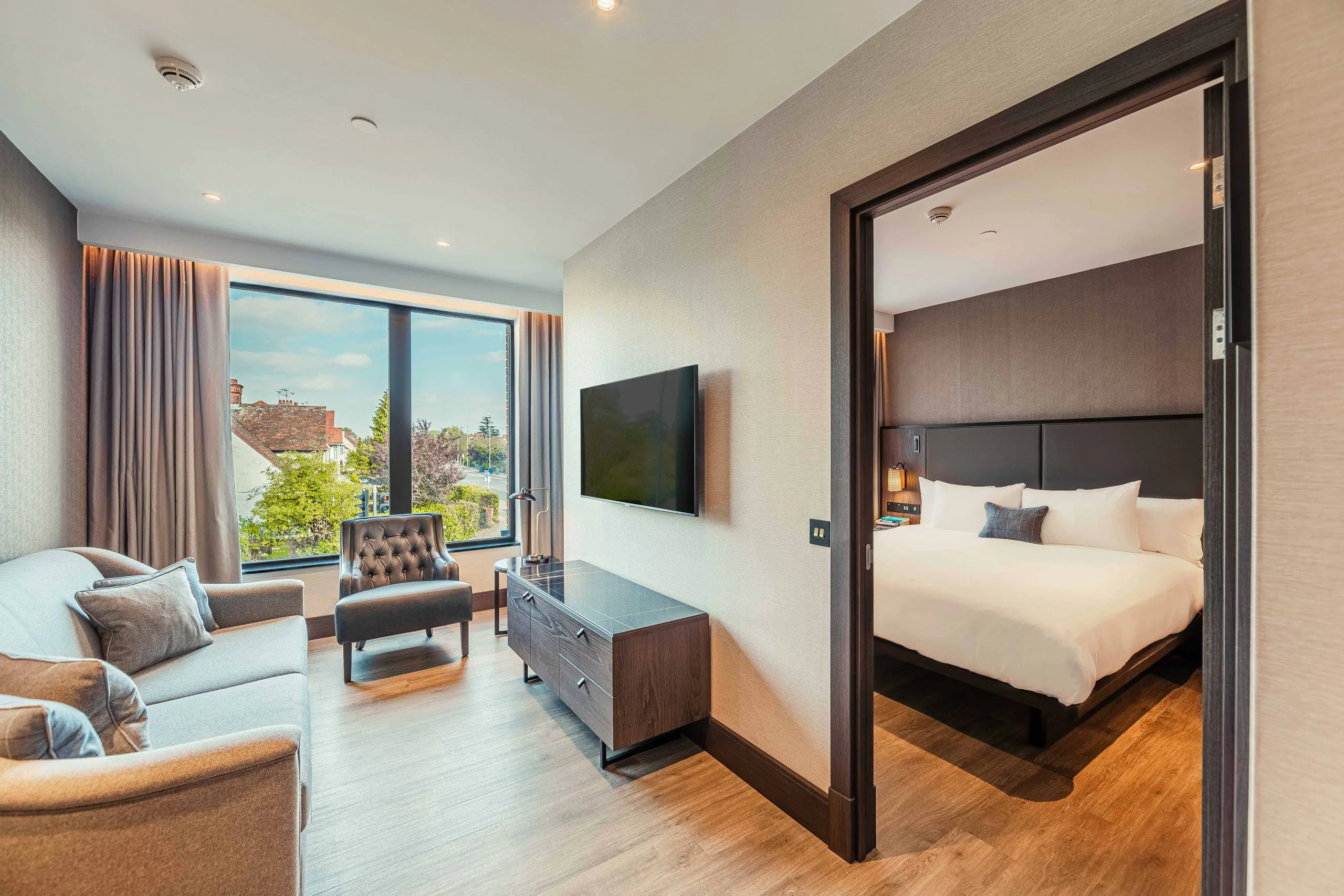 The Gormley Apartment
09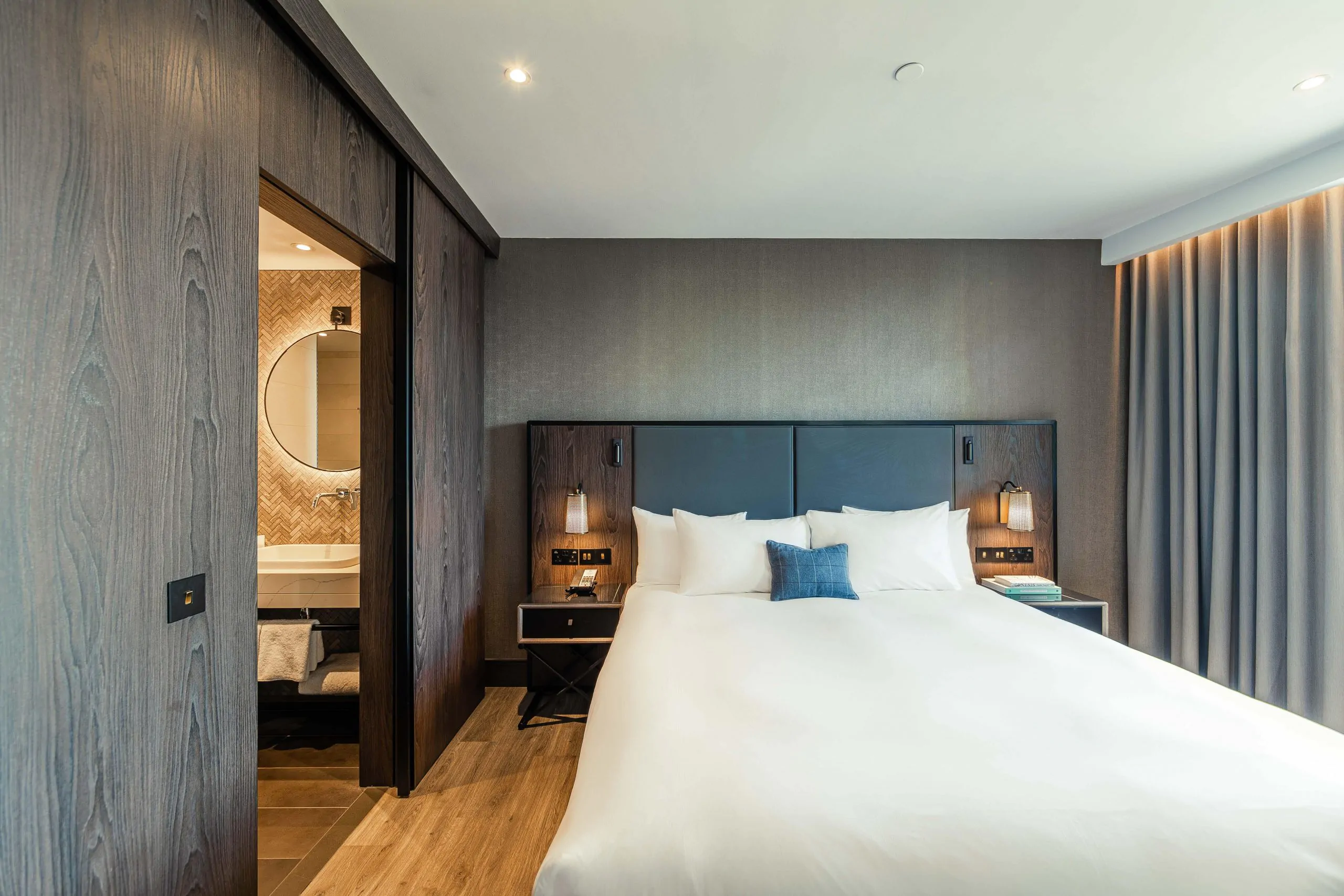 The Attenborough Apartment
10
The Adkins Superior Studio
11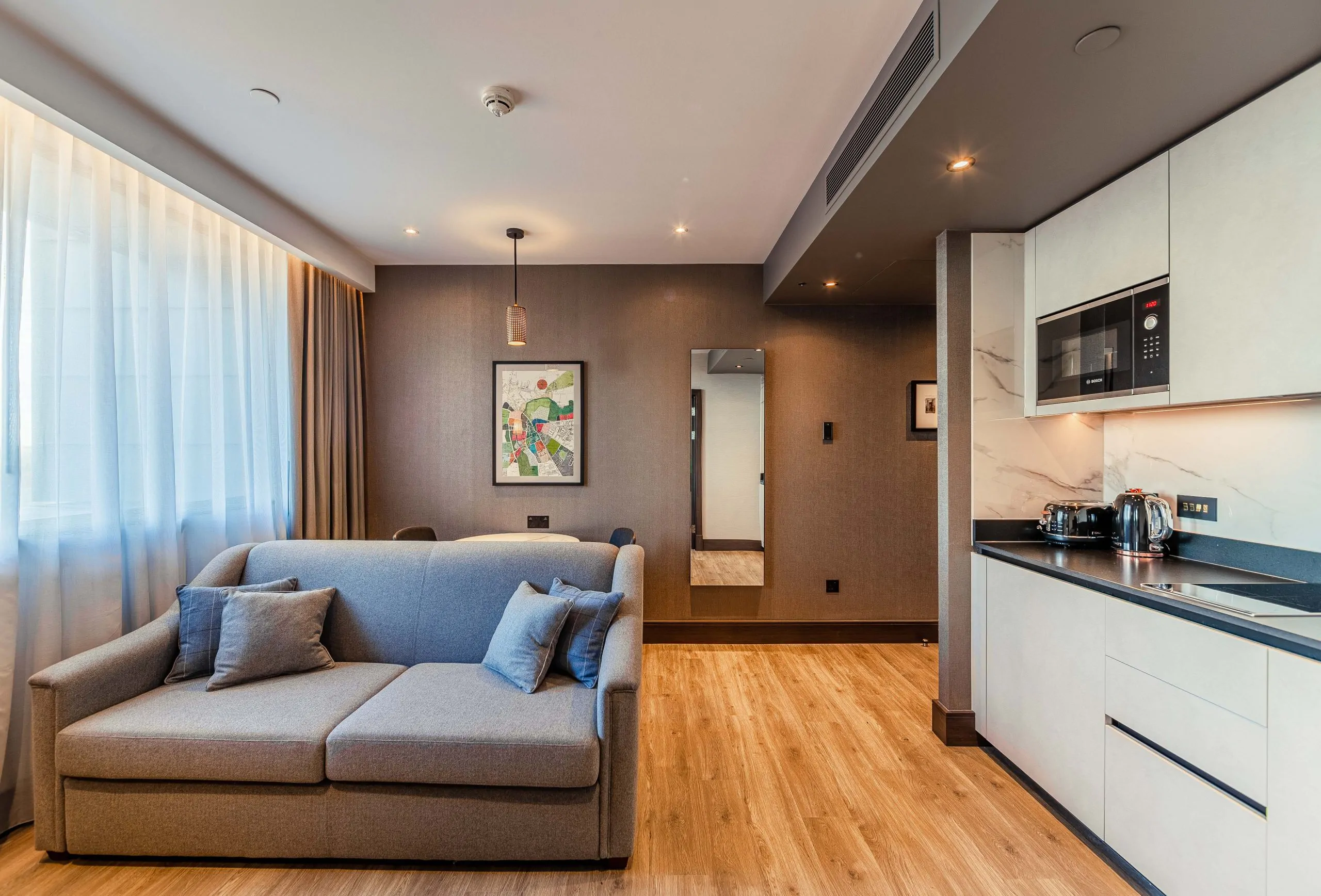 The Barton Apartment
12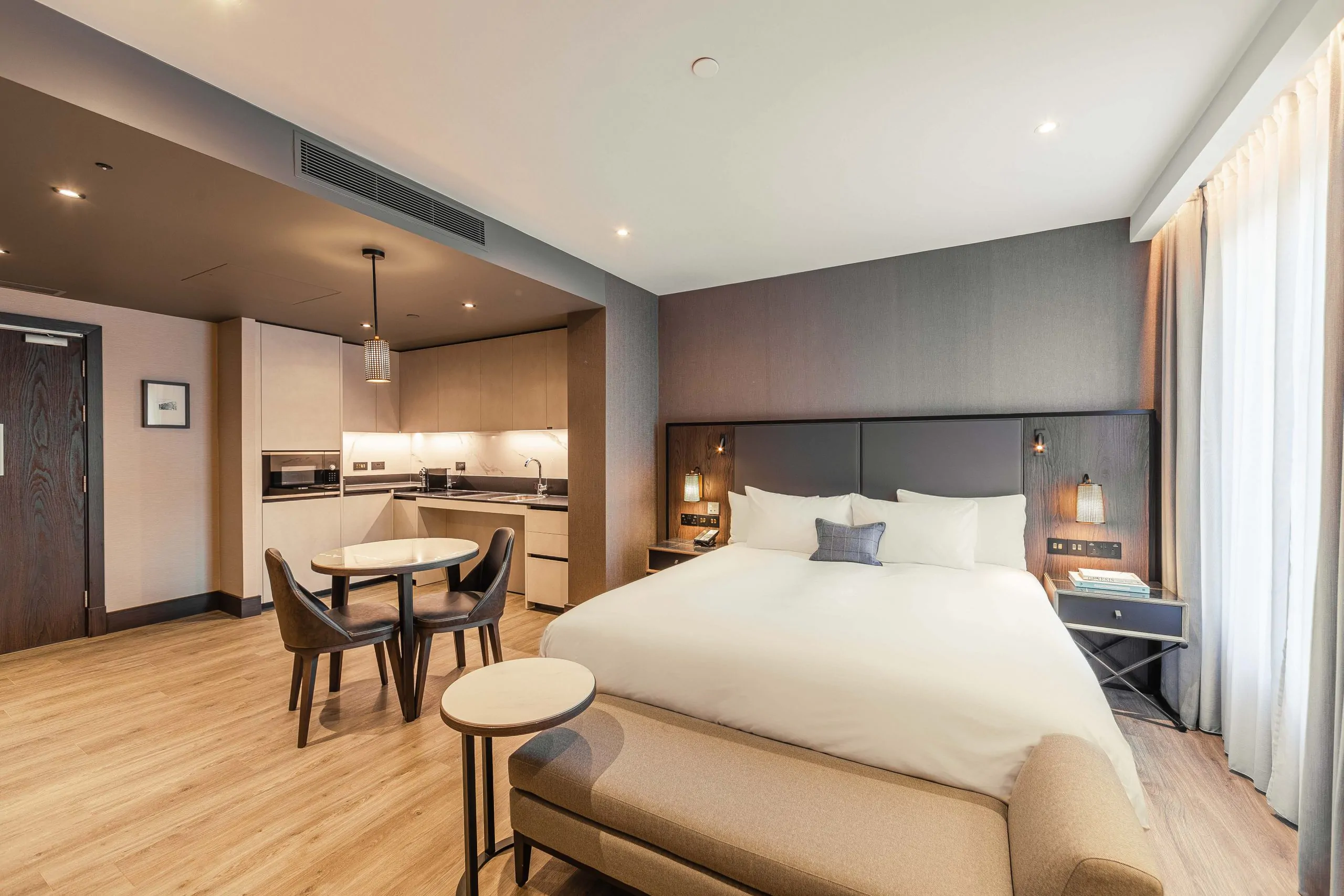 The Hicks Accessible Studio
13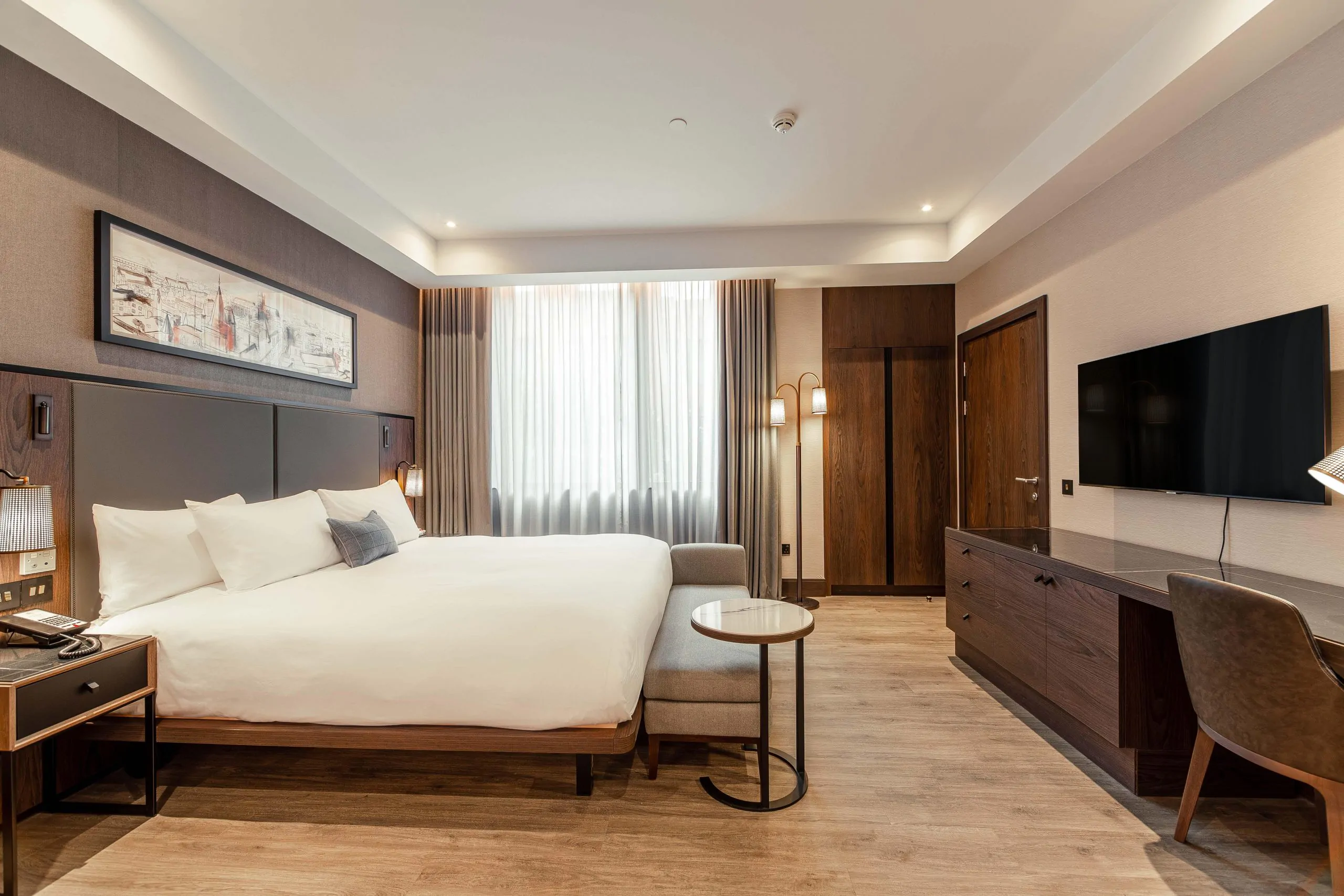 Aston Accessible