Christmas at
The Fellows House
Join us in spreading joy and creating cherished memories this holiday season. The magic begins in November and continues to sparkle until New Year's Day – and beyond!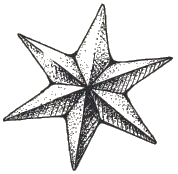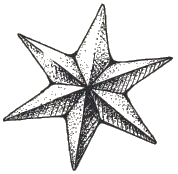 Celebrate the Magic of Christmas and the Sparkle of the New Year at The Fellows House!
Whether you're looking to enjoy a festive meal with loved ones, soak in the enchanting decorations, or join in the merriment of our events, The Fellows House is your home for holiday cheer. Book your holiday experience with us and make this Christmas and New Year truly unforgettable.
Experience the Magic of a Cambridge Christmas
Cambridge is truly enchanting during the holiday season when the city takes on a serene and peaceful atmosphere, illuminated by the glow of festive lights. While the pace may slow down, the spirit of Christmas comes alive in a unique way. 
Join the tradition of queuing up for the King's College Festival of Nine Lessons and Carols or wander down the charming cobbled streets, where you'll find yourself spoilt for choice. Each gift shop competes to create captivating window displays, making your stroll through the city an immersive holiday experience.
Come and be a part of a Cambridge Christmas, where the city's traditions, beauty, and warm spirit blend seamlessly to create a holiday season like no other.
Magical Events
Experience the spirit of the holidays with a lineup of magical events that will warm your heart and make your season truly special.
Join us for one of our unforgettable festive events:
Wreath making workshop: Learn the art of crafting beautiful wreaths using fragrant evergreen branches, vibrant ribbons, and festive ornaments. Get hands-on guidance from an experienced florist.
Festive Cocktail Masterclass: Raise your holiday spirits with our Festive Cocktail Masterclass. Our expert mixologists will guide you through the art of crafting seasonal cocktails that will impress your guests at any holiday gathering.
Festive Cork & Canvas: Unwind and unleash your creativity at our festive Cork & Canvas event. Enjoy a cocktail as you channel your inner artist and paint a beautiful winter-themed masterpiece.
Gingerbread Man Cookie Decorating Workshop:

Dive into the world of icing, sprinkles, and candy decorations as you transform plain gingerbread cookies into edible masterpieces. Suitable for adults and children.
Follow us on Eventbrite for more details.
Delicious Celebratory Menu
This holiday season, we invite you to indulge in a culinary journey like no other. Our special Christmas menu has been meticulously crafted to enchant your taste buds and create unforgettable dining moments.
At The Folio Bar & Kitchen, we're thrilled to be your destination for holiday cheer and delectable dining experiences. Whether you're looking to enjoy a leisurely afternoon tea or indulge in a celebratory meal, we have something special in store for you throughout the festive season until New Year's celebrations.
Are you organizing your Christmas party? Look no further! The Folio Bar & Kitchen is the ideal venue for hosting your holiday gatherings. Our dedicated team is here to help you plan a memorable celebration for your colleagues, friends, or family.
To make a reservation or inquire about our Christmas menu offerings, please contact us at 01223 949 499, or email us at [email protected]. Let the festivities begin!
Elevate Your Private Dining Experience at The Fellows House
At The Fellows House, we understand the importance of intimate gatherings and special celebrations. That's why we offer exclusive, private dining options for those seeking a truly memorable experience. Just like our esteemed Fellows, you too can have your special room for private dining in The Hawking Suite.
To make a reservation or inquire about our Christmas menu offerings, please contact us at 01223 949 499, or email us at [email protected].
Let the festivities begin!
Terms & Conditions
A signed booking form is required upon confirmation with a non-refundable deposit of £20.00 per person.
The final balance is due two weeks prior to your event.
Any bookings made two weeks prior to arrival will need to be paid in full.
Pre-order of menus and dietary requirements are due two weeks prior event.