Luxury Long-Term Cambridge Rentals
Whether you are in Cambridge for a business trip or to explore the home of the prestigious University of Cambridge like a local, The Fellows House is a welcoming sanctuary tucked away in one of the UK's most vibrant cities. Celebrating the history and culture of Cambridge, our serviced rentals put every guest's comfort first, yet still provide luxury and style to each visit, any time of year. Our flexible approach to apartment-style living is perfect for everyone from solo travellers to couples and families.
Celebrating the Cambridge Fellows
Each of our modern hotel rooms is named after a celebrated Cambridge University Fellow. Here you will find a variety of long-term luxurious, deluxe rooms, studios, and apartments, which will make you feel right at home even in a new city. Each one of our apartments include a fully equipped kitchen, carrying any appliances or utensils needed to cook breakfast through dinner. The Fellows House communal areas appoint to highly valued heritage and legacy of some of Cambridge's most famous scholars, giving guests the chance to explore around every corner.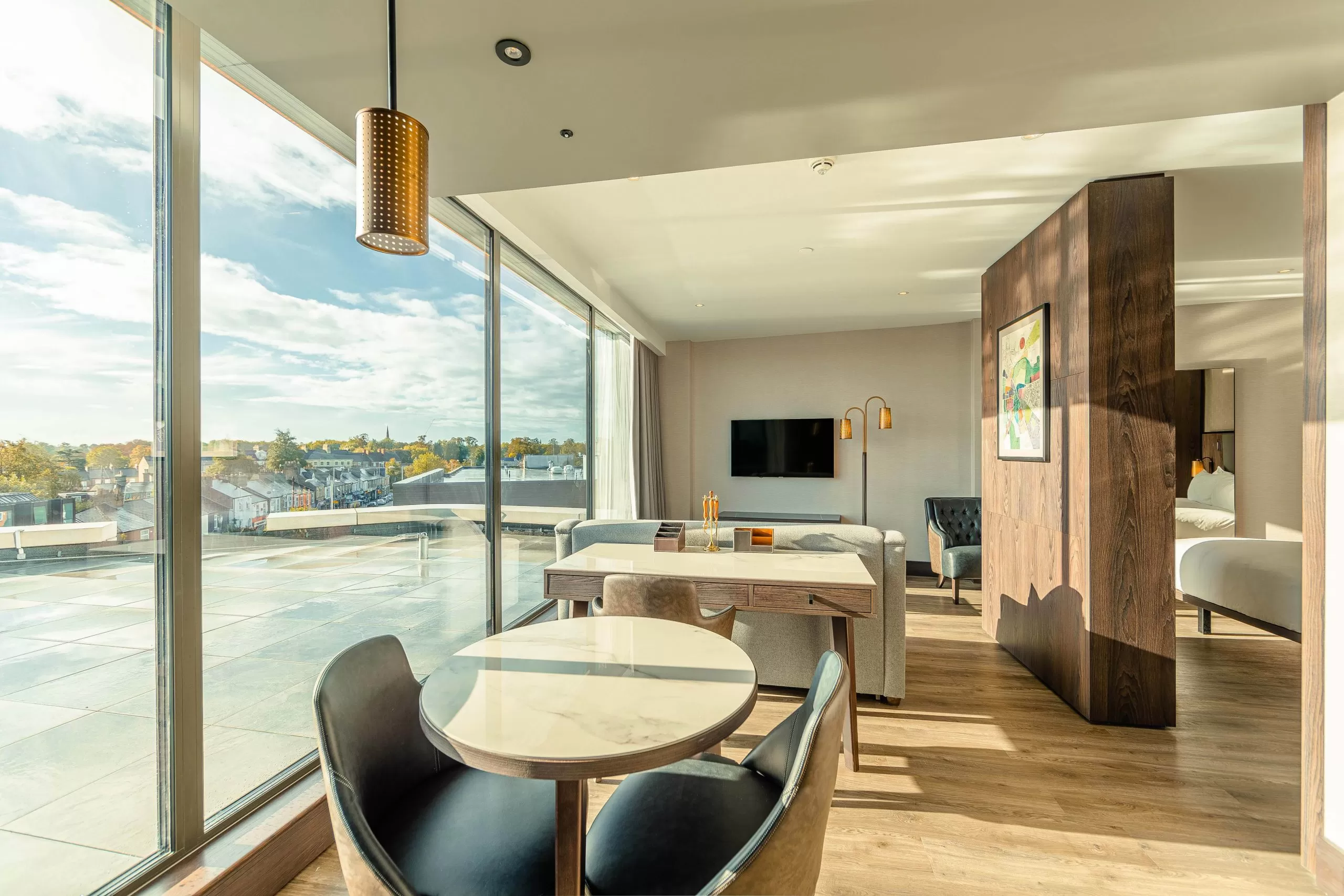 Our long-stay/self-catering luxury apartment-style living gives guests access to such amenities as:
Title
Onsite laundry room
Title
Onsite parking (electric vehicle charge points)
Title
All utility bills included
Title
Daily/weekly house keeping (included in prices)
Title
Indoor leisure and fitness
Title
Pool and 24 hour gym, sauna and steam rooms
Title
Digital key room access
Title
Contactless check in/out
Title
Residents engagement activities
Title
Hilton honors points
Title
High-quality wood and leather furniture
Title
Spacious tiled bathroom with complementary grooming products
Title
300 thread count sheets
Central Cambridge apartment living
The Fellows House rentals are located a short walk or cycle from the vibrant city centre, thus letting long-term guests feel like locals and experience Cambridge more authentically. Our business travellers, project workers, educational or military personnel will find it easy to get to work, as our long-stay apartments are located just a short walk away from Cambridge Science Park and other business parks located around the city. Our long-term rentals also offer work from home amenities, thus making them a perfect base for anyone working remotely.
Stress-free long-stay with luxury amenities
Our long-stay apartment guests have the opportunity to get active in the 24-hour gym, lounge by the luxurious pool or relax in our sauna and steam rooms. We make sure our guests have a trouble-free stay by offering room service and upkeep, an onsite laundry room and onsite car parking spaces, fit for charging electric vehicles. Similarly, the signature restaurant, The Folio Bar & Kitchen can offer in-room dining  for those looking for a quiet night in during the busy working week. Our hotel provides the top service in its high-quality facilities and with the friendly faces of our attentive staff.
Which apartment suits your long-term stay best?
01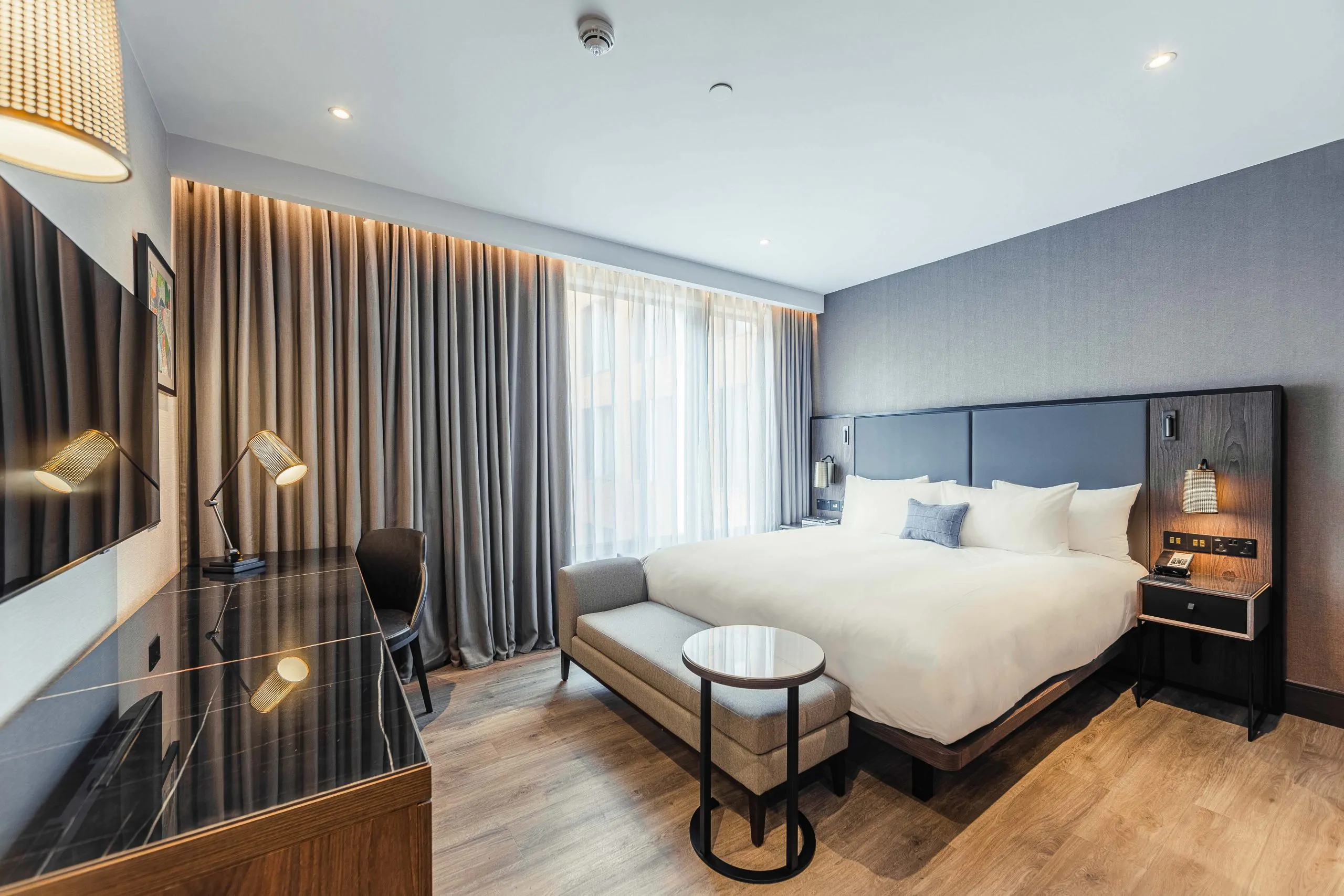 The Kipling Room
02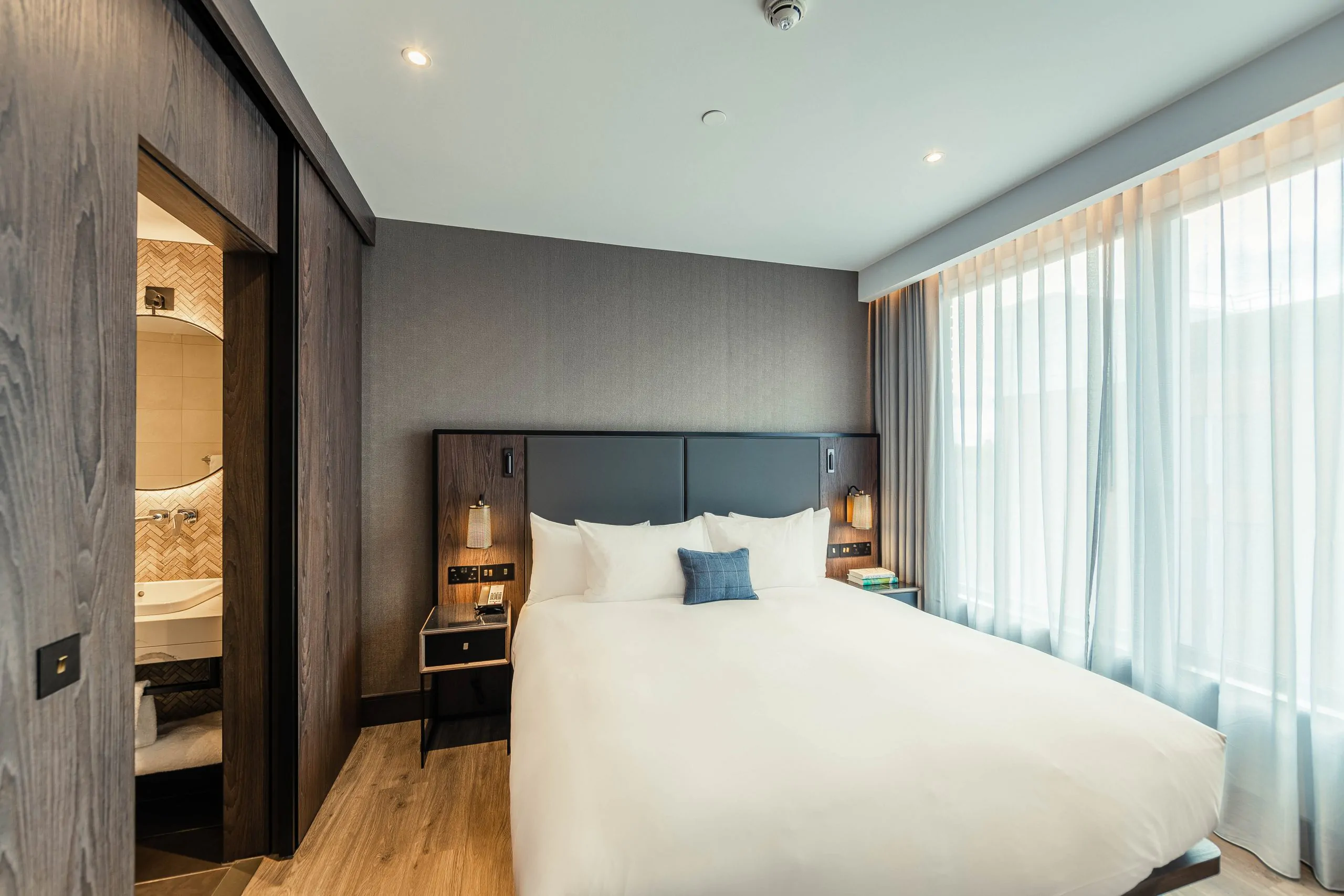 The Blake Apartment
03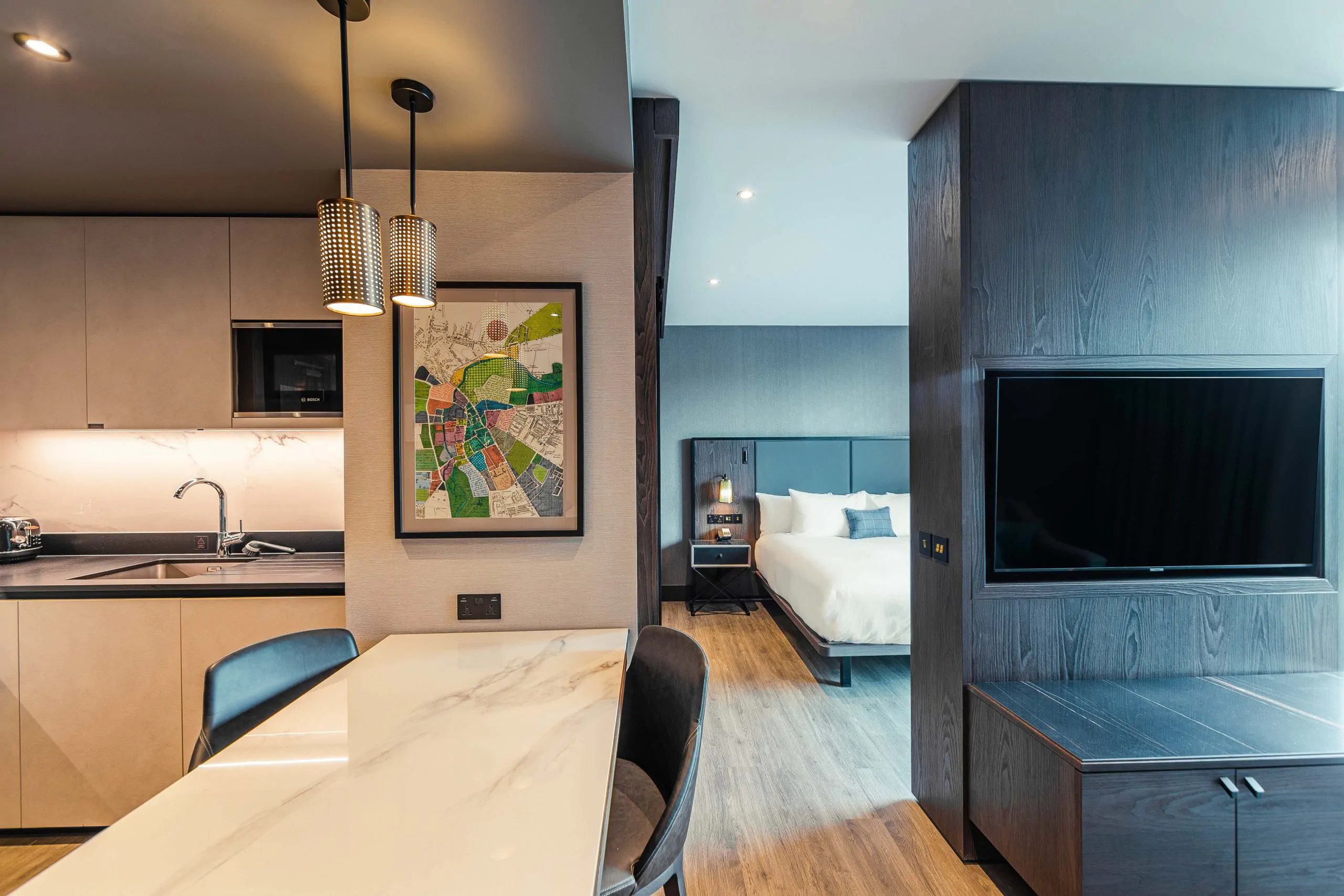 The Turing Superior Studio
04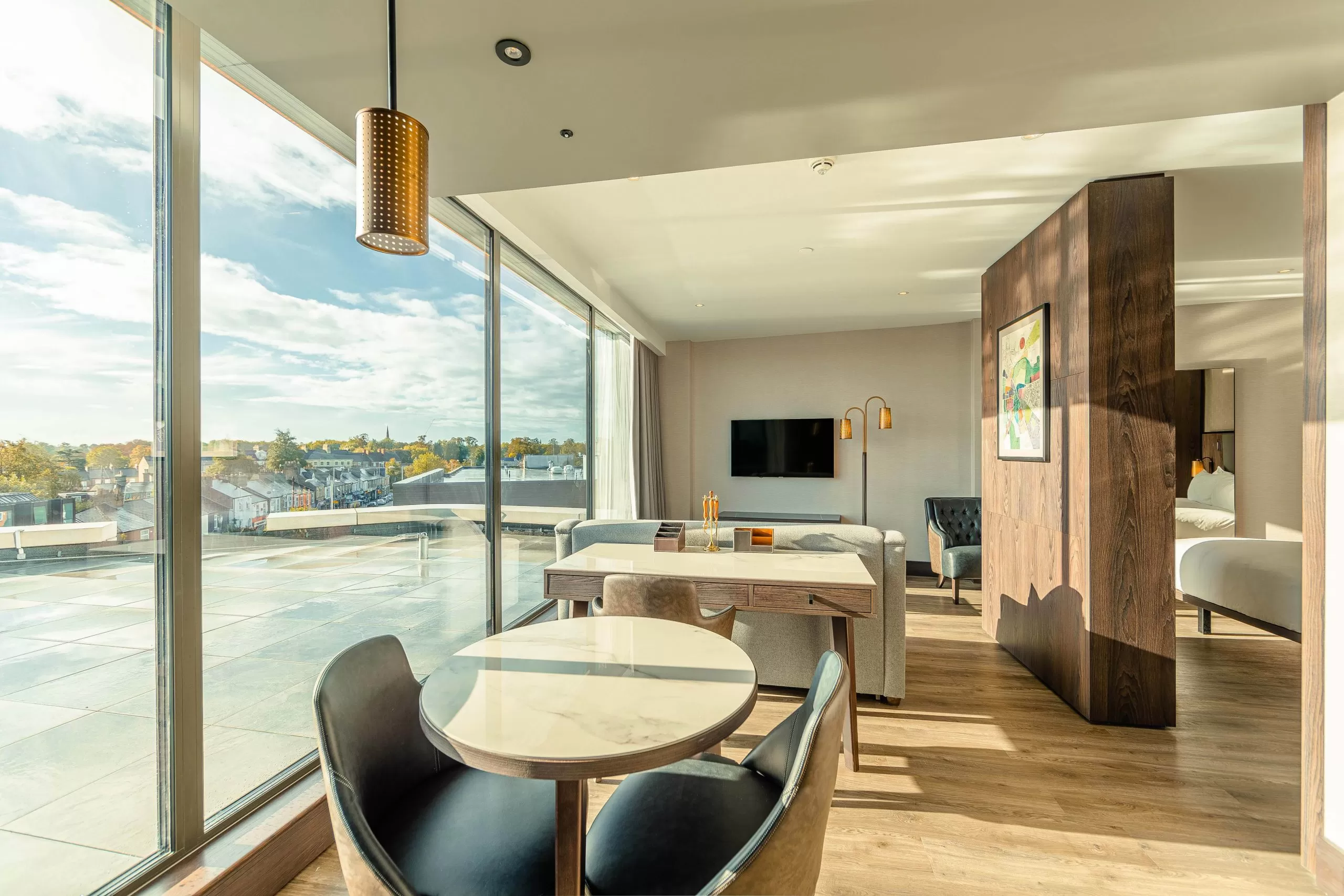 The Newton Superior Studio
05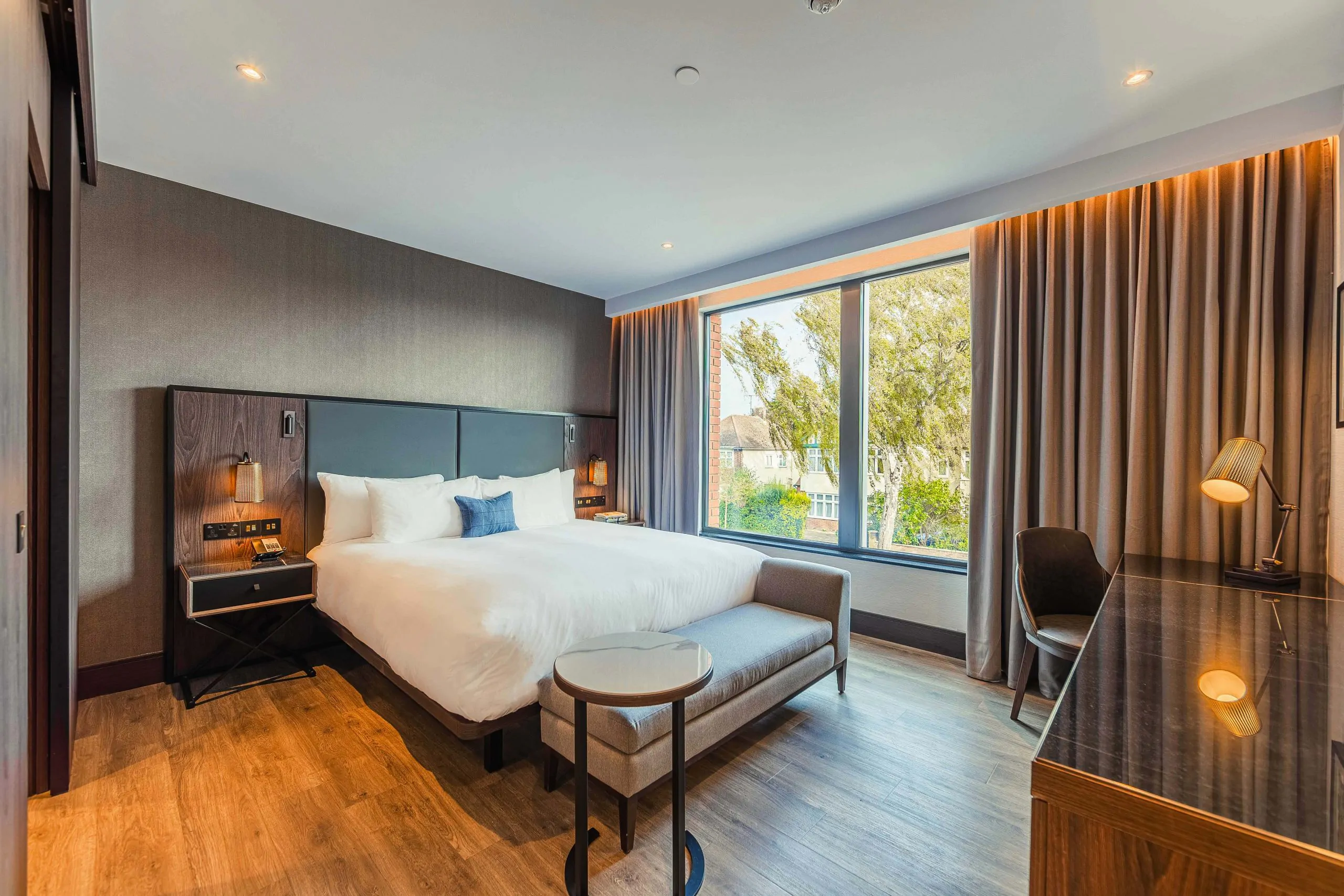 The Darwin King Studio
06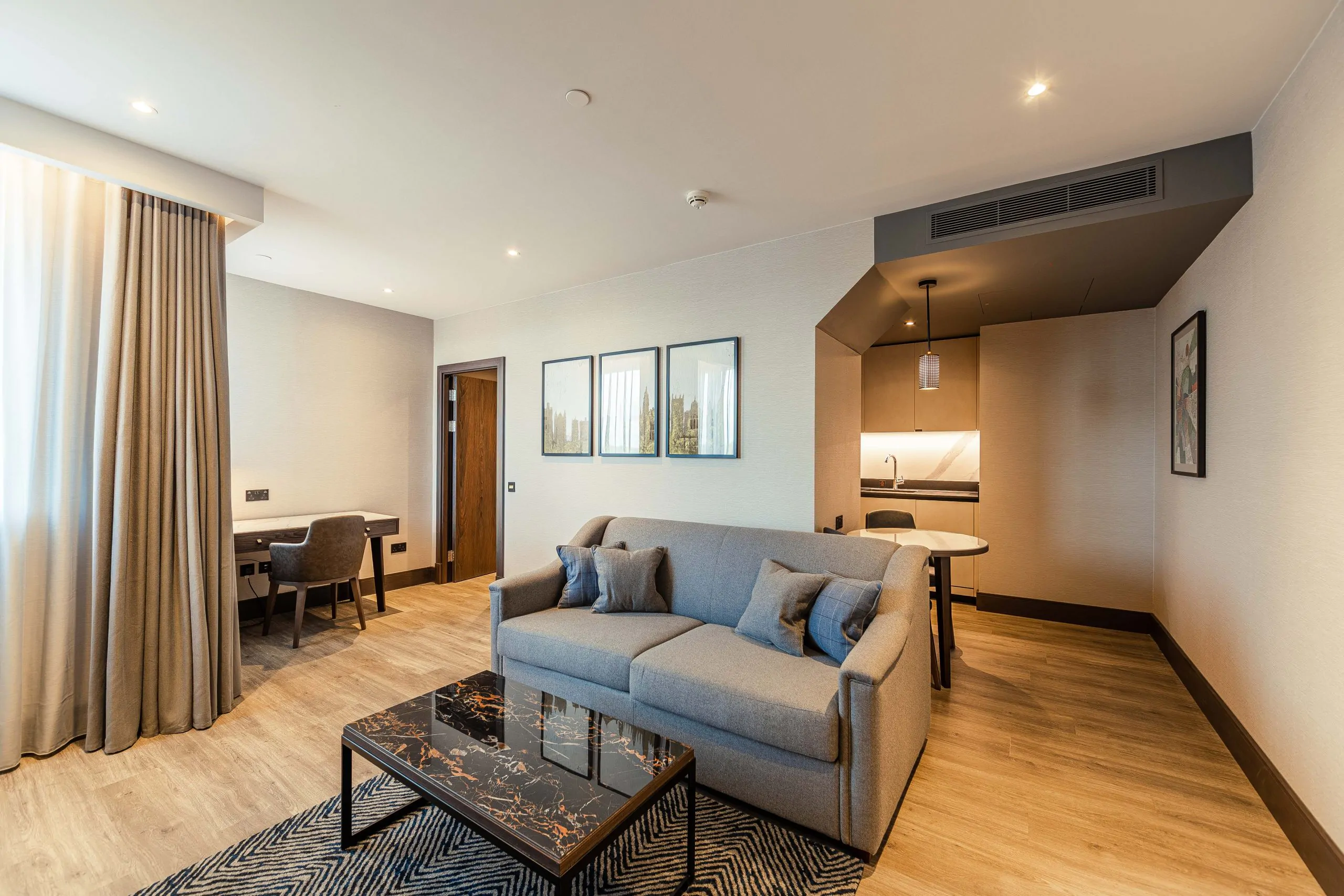 The Fellows Duplex Apartment
07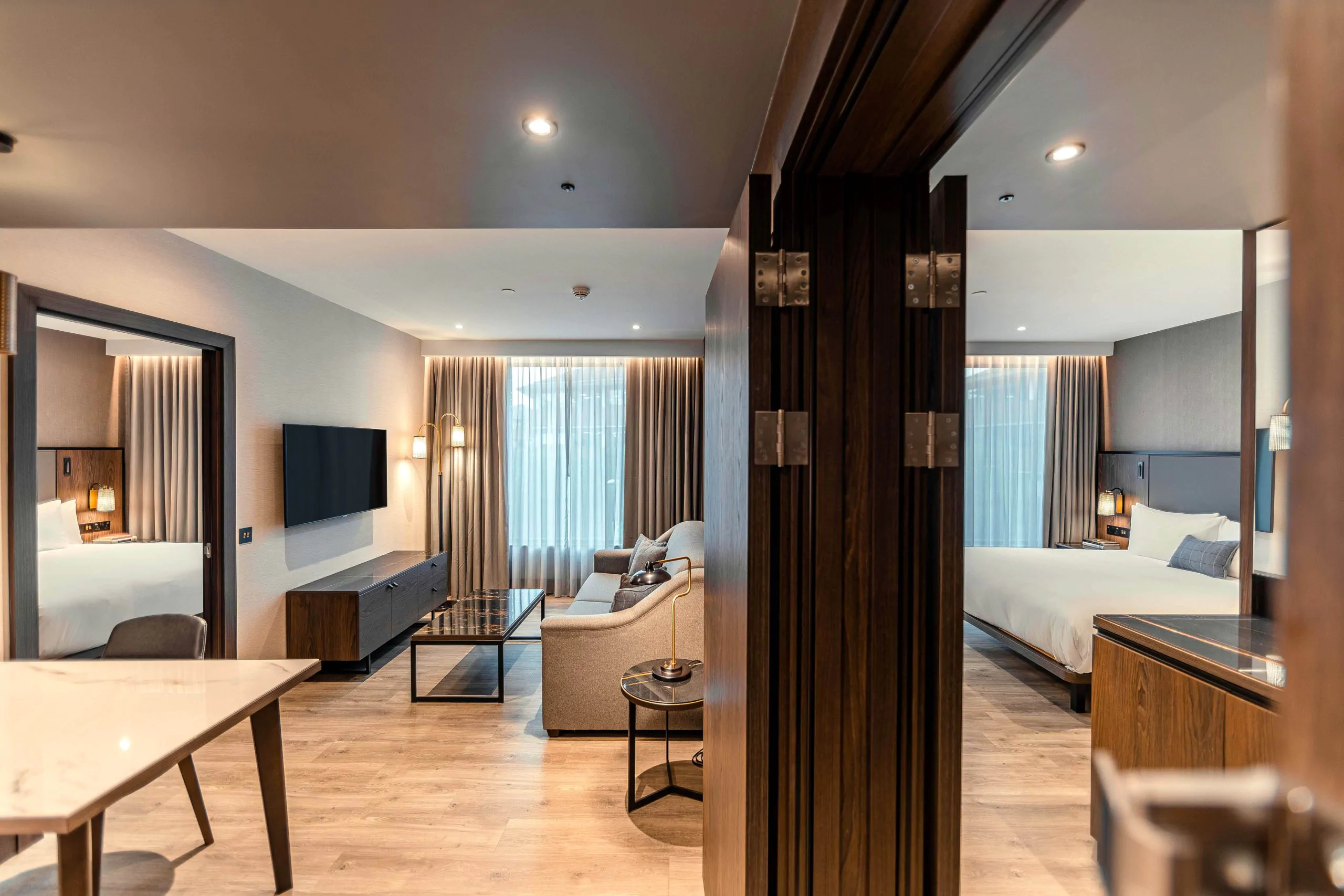 The Fellows Family Connecting Apartment
08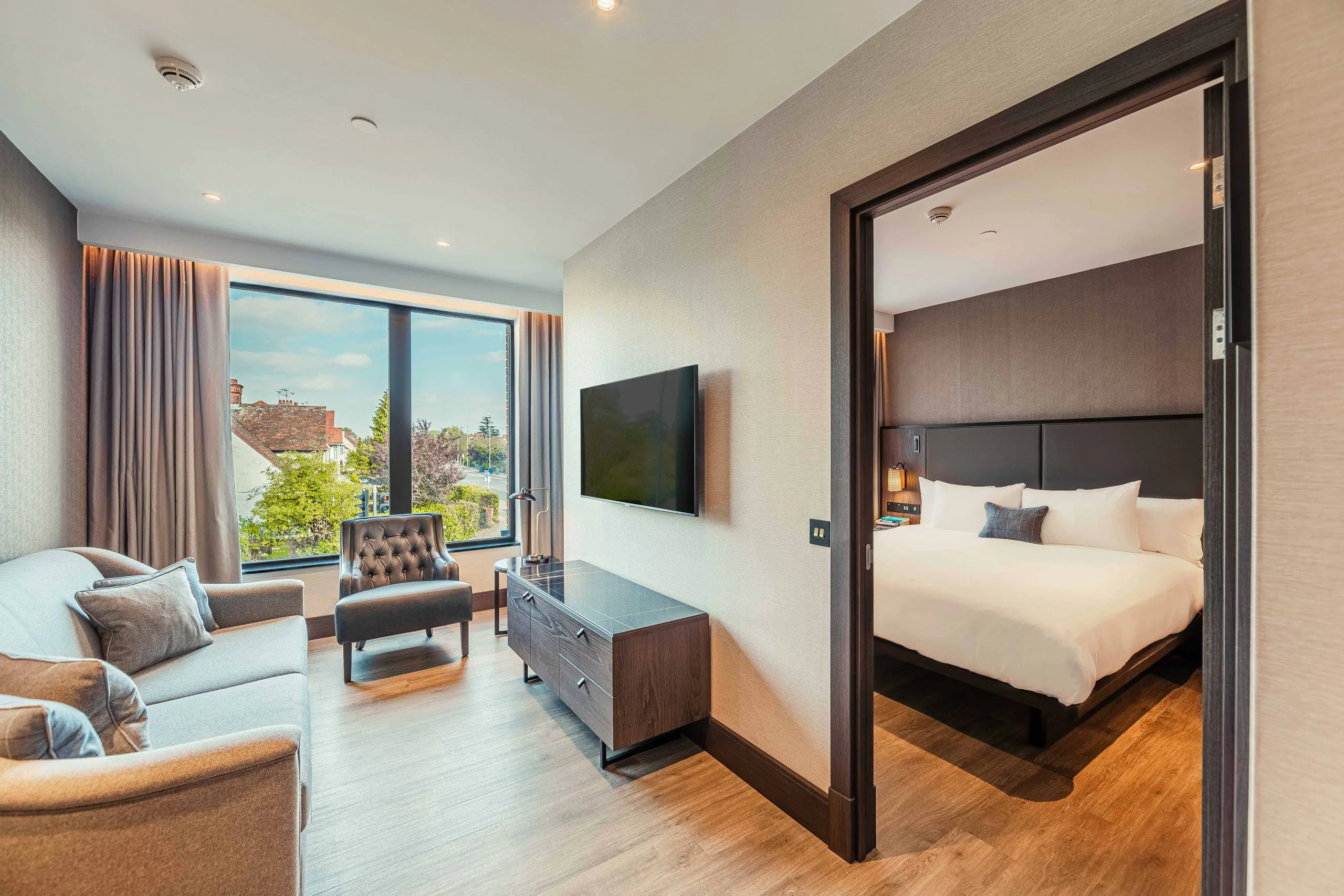 The Gormley Apartment
09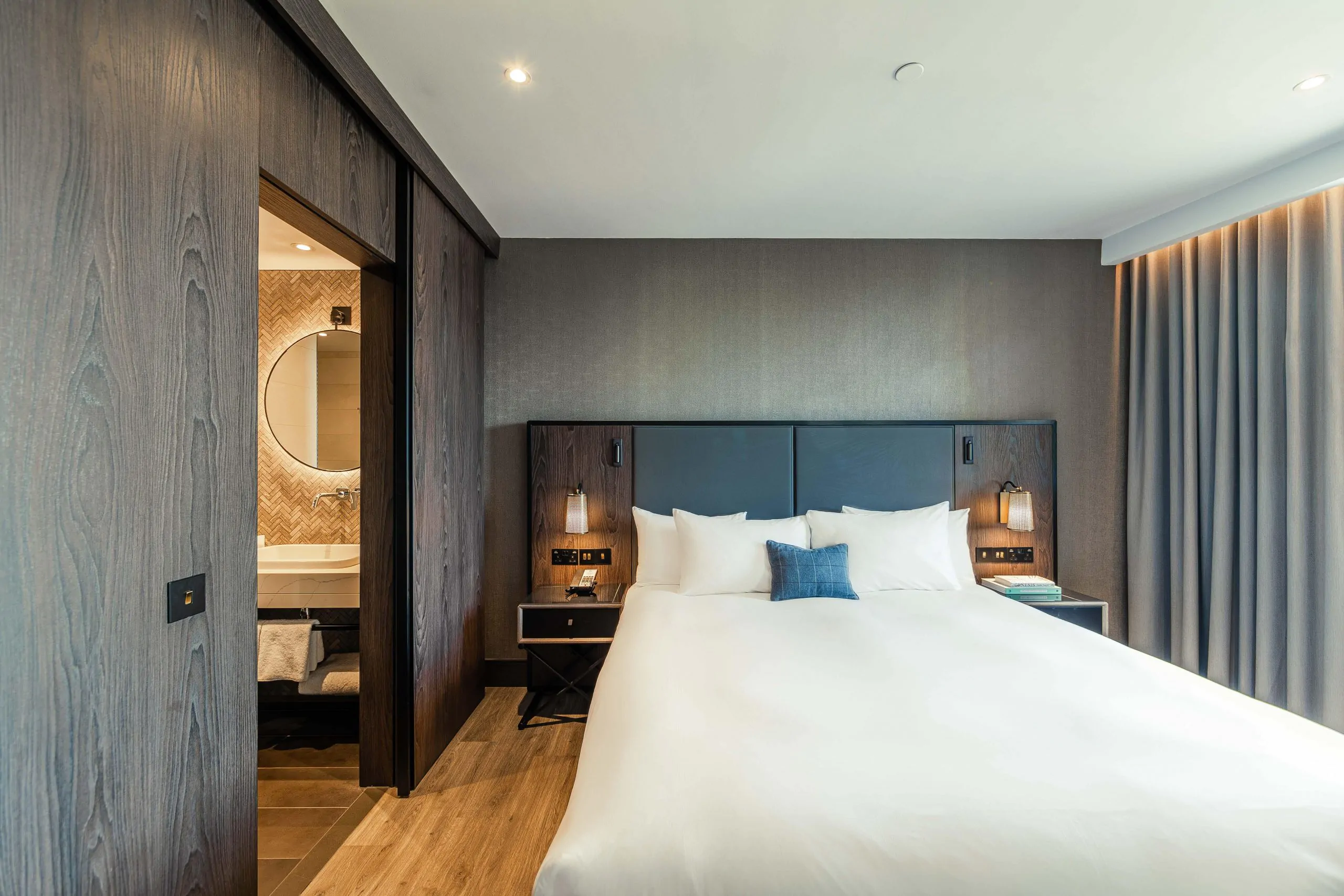 The Attenborough Apartment
10
The Adkins Superior Studio
11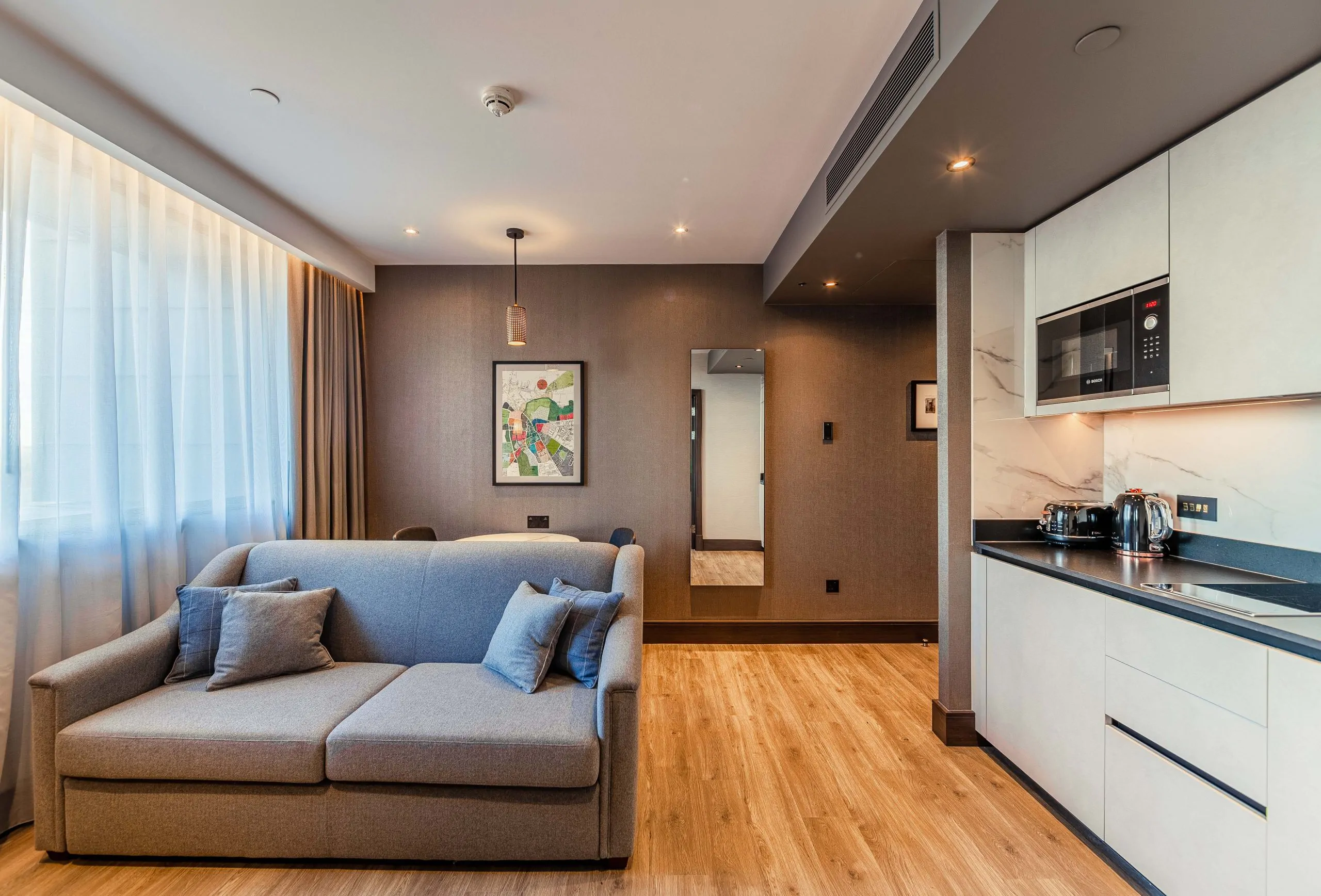 The Barton Apartment
12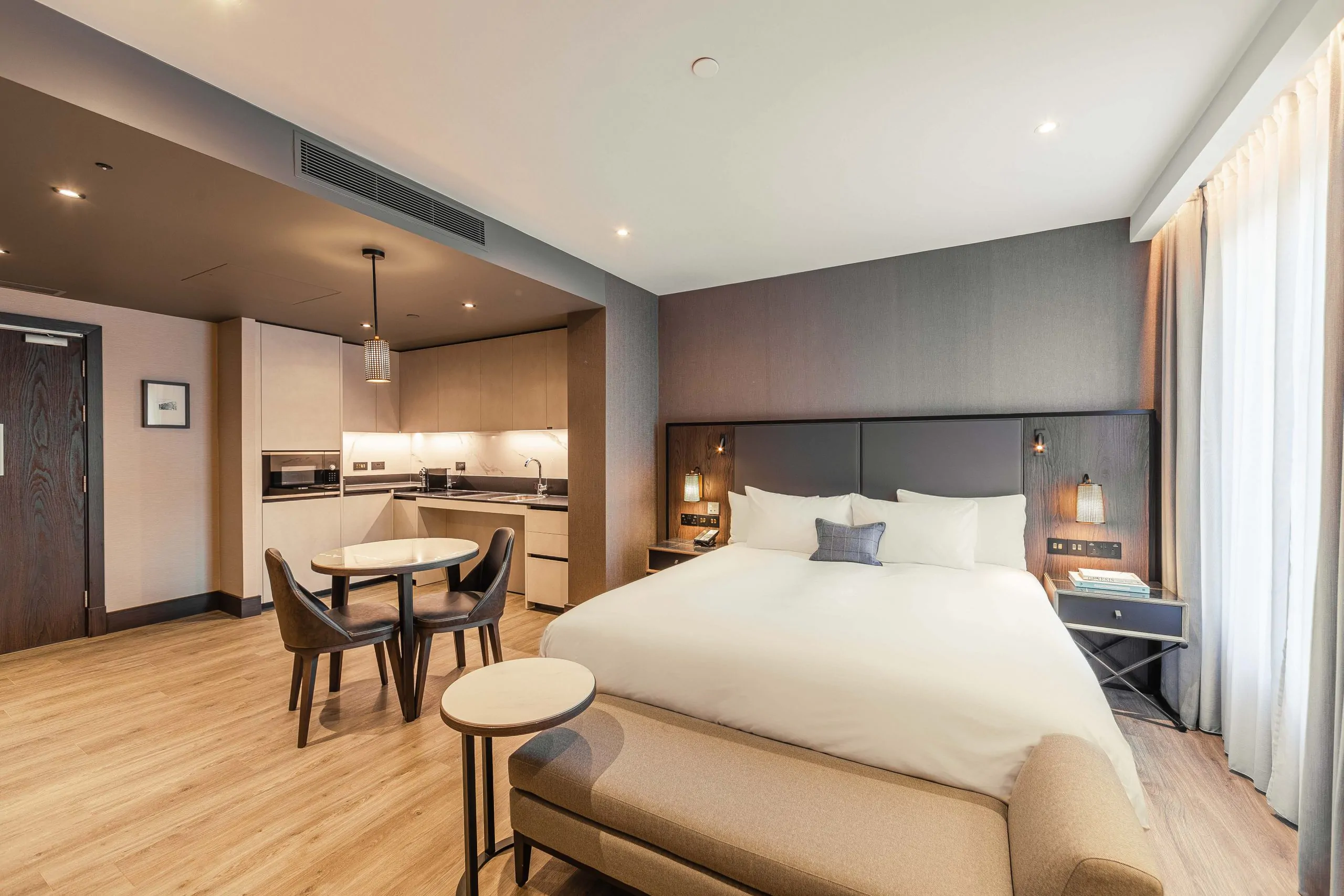 The Hicks Accessible Studio
13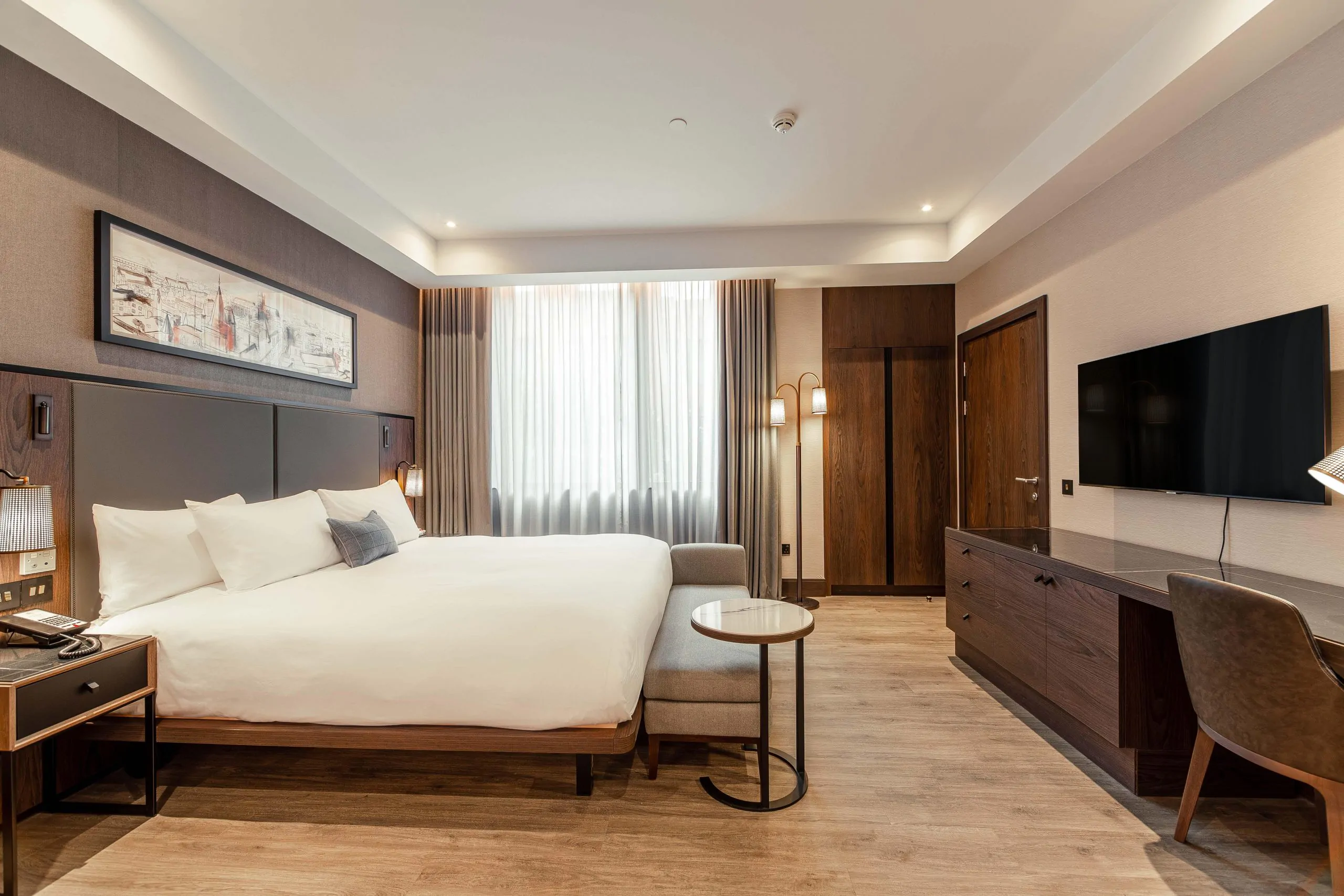 Aston Accessible