Luxury stays with The Fellows House
The Fellows House will be a welcoming haven of luxury and comfort, no matter how long or short your stay in Cambridge is. The contemporary apart hotel is tucked away in Cambridge – a vibrant city with rich heritage and academic history, all of which are celebrated at The Fellows House. Wherever you go within the hotel you will run into pieces of academic history and homages to the university fellows, be it through one of the many artworks, guest suites, such as the Attenborough Apartment, or even signature cocktails at The Folio Bar & Kitchen, such as ''History of Time'' dedicated to the famous Cambridge physicist Stephen Hawking.
Our short and long-stay accommodation puts comfort and luxury first, to provide our guests with a premium experience, whether they are in Cambridge for work, travels, special occasions or a weekend getaway. This way we ensure that all of our guests will be provided with everything they need, making them feel right at home in this lively university city.
Being located close to the history-filled centre of Cambridge, it is easy for our guests to explore the cobbled streets on foot, by bicycle or even if they wish to drive, as The Fellows House is one of the rare hotels offering on-site parking for its guests in Cambridge. Therefore, such popular sights as the University of Cambridge, King's College Chapel, river Cam, Parker's Piece, and even the Fitzwilliam Museum are within easy reach. The Fellows House offers a perfect location for any business travellers too, as the hotel is based just a short drive away from the Cambridge Science Park and other business parks around the city.
Explore Cambridge Like a Local
At The Fellows House Hotel we provide our guests with a blend of modern luxury and rich academic history in every guest room. Experience the ultimate level of comfort during your stay with us. Our rooms are equipped with everything you need, including adjustable room temperature, toiletries, self-laundry facilities, and around-the-clock housekeeping. We provide a luxurious and homely atmosphere in Cambridge, allowing you to fully enjoy your trip without any worries.
The lively city centre is just a short distance away from the hotel making it effortless to explore and experience everything this historic city has to offer. It becomes even easier with the in-house bicycle hire we provide to our guests. This allows them to explore England's cycling capital like locals, without having to worry about renting them from external sources. The first four hours of rental are complementary to our guests with an hourly charge added onto room accounts afterwards. Our guests are able to fully immerse themselves into the Cambridge atmosphere, as with every step you take in The Fellows House, you will find art tributes to the famous University of Cambridge and its fellows alike. The admiration for the university's fellows also reflects in the names of our rooms. Guests are able to stay in such rooms as The Newton Superior Studio, which is inspired by the famous physicist Isaac Newton, as well as The Darwin King Studio, referencing Charles Darwin and his globally known theory.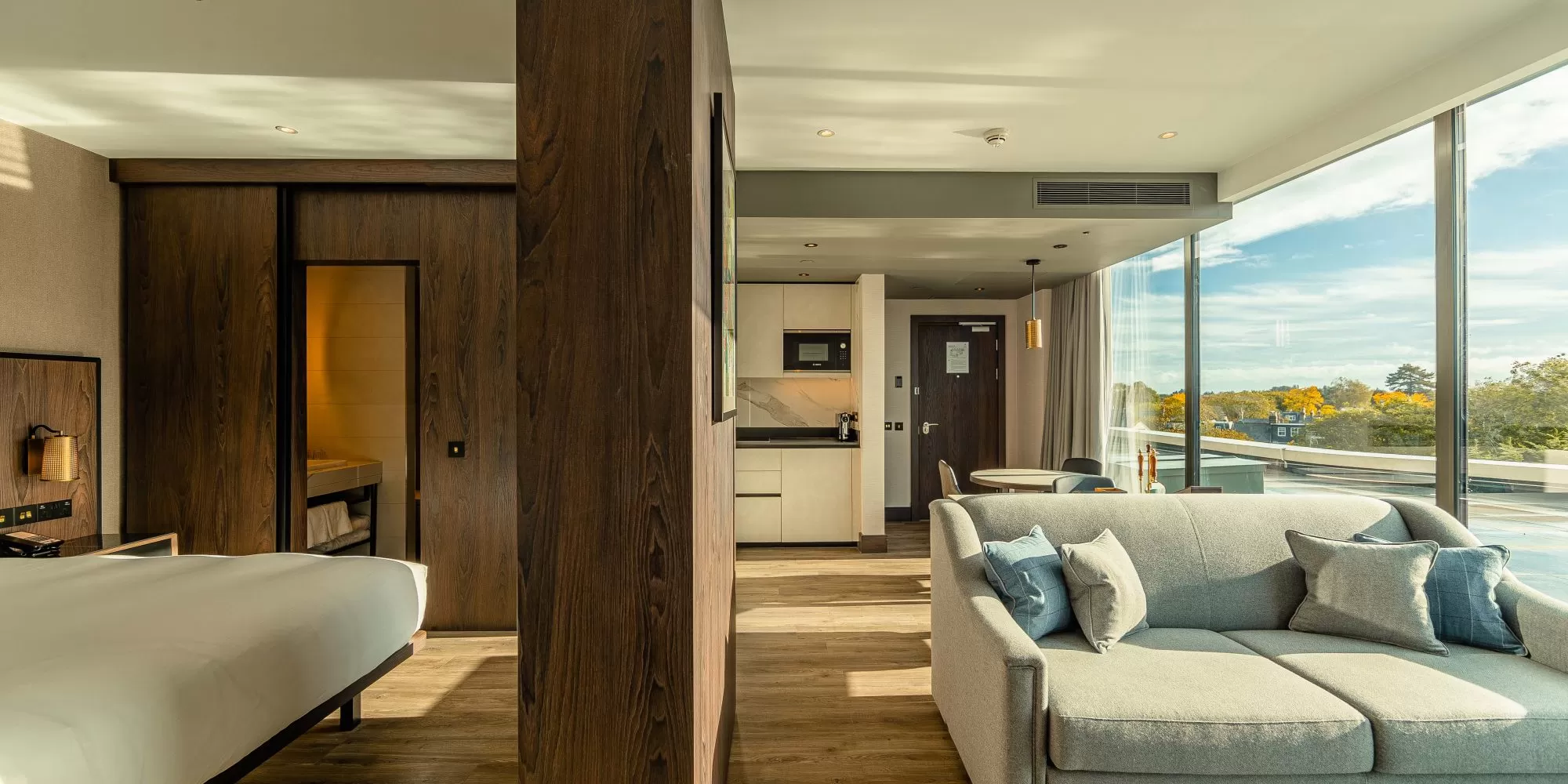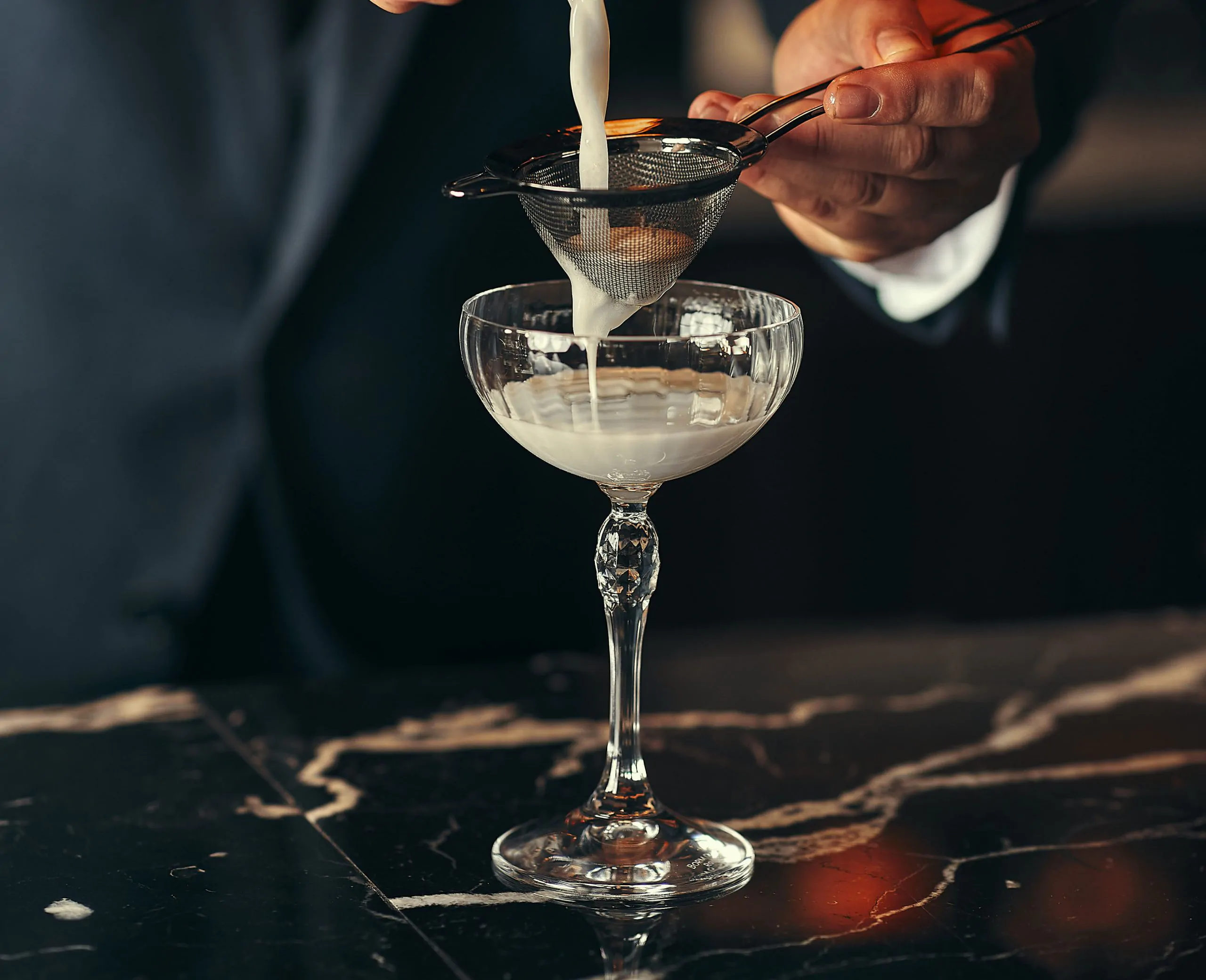 Luxury apartment-style living in Cambridge
Like our short-stay rooms, The Fellows House apartments carry the academic heritage of Cambridge within its contemporary interior design. Our spacious and luxurious rooms are well thought-out even in such small details as the neutral and calm colour schemes, 300 thread count bedsheets, adjustable thermostat, in-room coffee maker all the way to 24-hour housekeeping. Such spaces as one and two-bedroom apartments, as well as the Fellows Duplex apartments split across two levels. All of our apartments include a fully equipped and functional kitchen, with various high-quality appliances, utensils, crockery and plates. This way our guests can feel right at home and easily make their own meals, be it breakfast, lunch or dinner. However, for anyone who would rather not cook themselves, incredible culinary creations are available at our on-site restaurant The Folio Bar & Kitchen. Our skilled and creative chefs will be sure to surprise you with twists added to the already-loved British cuisine classics. For guests who prefer to stay and fully unwind in their own space – we offer room service, this way you can still indulge in the amazing dishes crafted by our chefs. We also have an in-house cafe offering high-quality coffees, as well as healthy, gluten-free, and vegan pastry options. We are sure everyone will be able to find something they love at one of our eateries.
Working spaces at the Sage of Cambridge
Working spaces are also available in our luxury apartments. Therefore whatever business you need to tend to, you have plenty of space to do so – beautiful desks and office chairs will make your perfect working space so that you don't have to worry about looking for a working space in town. We also provide guests with a reliable internet connection, so you can rest assured that your workday will not be interrupted. And of course, on top of all of the amenities provided to our guests, working in a space so strongly influenced by Cambridge University and its fellows will truly inspire you to have a productive workday.
Well-being spaces for our guests
All of our guests, be it for long-stay or short-stay, are able to enjoy our luxury well-being spaces. Take a refreshing dip in our beautiful indoor pool or rejuvenate in our cosy sauna and steam room. Guests are also more than welcome to relax in the plush lounge chairs by the poolside. For anyone who wishes to get energised with a workout, we offer a fully equipped gym, which is open 24 hours. This way our guests can continue working on their fitness goals at any time of the day, even when away from home.
Our well-being spaces are tucked away from the rest of the hotel, thus providing our guests with privacy from the hotel's lobby and other public areas. The relaxing interior of the wellness area will be sure to help you unwind after a long day of exploring and enjoying everything Cambridge has to offer.